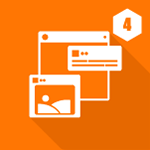 Social Network is successful because it can satisfy the need of connectivity among people. We are always interested in being updated with the latest activities and connecting with other people. We do these things by quickly posting new contents, reading, sharing and commenting on other's contribution. Therefore, we have developed an app, the Advanced Feed, with very trending features of feed such as mentioning feelings in the post and control what is being shown in each user's feed. Privacy and Filters help users share their feed to the right people and make their main wall cleaner by filtering out unnecessary things. In addition, it provides Feelings, emoticons, location check-in and business check-in which are a must-have on any social network.
Best Compatibility:  phpFox 4.7.x
Demo: https://phpfox4demo.younetco.com
Key Features
Feeds will be loaded automatically while scrolling page down
Filter member's news in Activity Feed by default criteria:

All updates (default): show news that is the latest posting
Friends: show news of your friends
Status: show member status
List: show your custom lists. You can filter news in one specific list
Admin can add more modules from core, YouNet's modules,  thỉrd party to filter feeds

Tagging – increase interaction between members
Feeling status – diversify type of user posts
Hashtag – clever way to manage sharing content. This helps people find posts about topics they're interested in
Locating – Checking-in, sharing location on the main wall, member profile and any object page (Core and YouNet modules)
Business locating – Checking-in, sharing business location
Emoticons – adding smileys on any pages of Core and YouNet modules
Managing feeds by saving, hiding selected ones, hiding all, etc
Multiple privacy options for activity feed
Fully responsive, support Responsive Templates 
Front End
Users can post a feed to

Their own wall starting from news feed homepage or their member home page
Someone' wall if allowed by writing the post directly to their wall
Modules' Newsfeed

Creation of a post contains 5 options:

Text only normal text, hashtags, URL
Post Photos or Photo Album goes with text (normal text, hashtags, URL)
Videos or Video Playlist goes with text
Share anything using embed code goes with text

Extra contents of post besides the textual contents:

People tags
Position with map vision
Business
Feeling
Emotion icons

Post on the wall of other people:

Member connection in feed: 2 different ways to tag

Use @ to mix some tags into the text content. POST will NOT have appeared on the wall of people who tagged. Only send notification
Use tags button: If the post is photo album: people who are tagged in the post will be tagged to a new album. BY THIS WAY, post appears on the wall of person who tagged

User can save feed, these will be displayed as filter at welcome tab
Show/Hide notification from a post
Support filtering many modules on feed list includes basic core modules, YN 

Basic core apps: Photo, Blog, Event, Marketplace, Poll, Quiz, Forum

Beside filtering feed, users also can sort feeds by:
Back End
Setting

Admin can Enable auto-loading or manually older newsfeed by scrolling down
Set number of filters will be shown

Add new filter to allow users to find feeds associated to a module

Select module
Define name of filter
Support multilingual

Manage filters

Support drag and drop filters position
Edit name of filter
Show or hide filter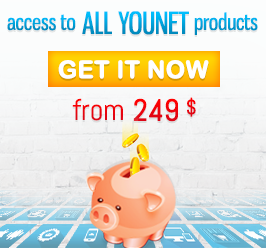 Supported Browser
IE9+, Firefox, Safari, Chrome
Support System
http://phpfox.younetco.com/client
Installation Guide
After purchase our product, an email will be sent to you immediately in which an installation guide is included to instruct you on how to install the product. If you purchase product with installation option, please submit ticket in the Client Area with FTP, site URL, and Site Admin account for us to install.
Refund & support policy
http://phpfox.younetco.com/product-support-refund
Support Time Monday-Friday, 8:30 AM-5:30 PM, GMT+7
Notice: For some reasons [email problem] that you do not receive email from us for product information, please contact us at info [at] younetco.com.