Special Sale on Memorial Day 2019!
May 22, 2019 | 2033 Views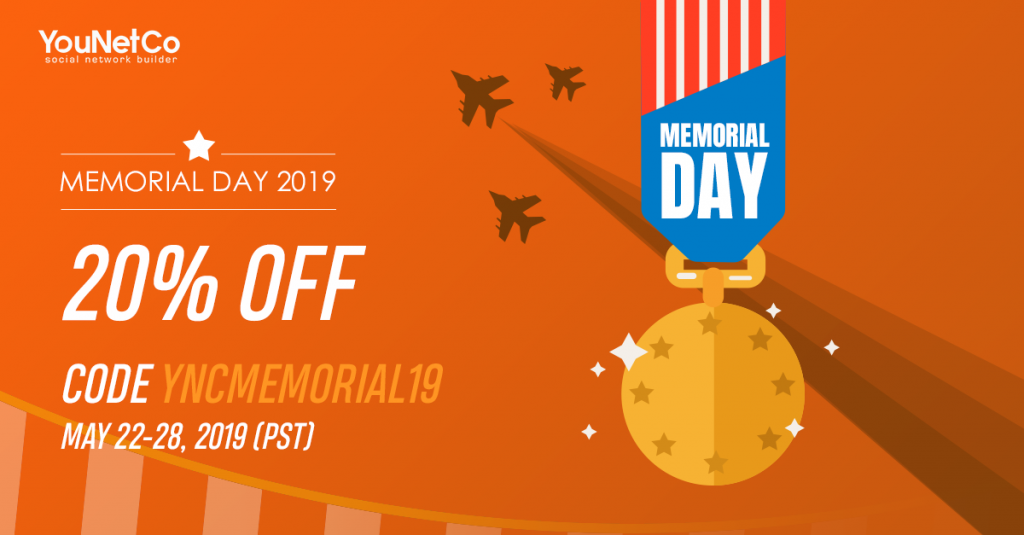 Memorial Day is the federal holiday day for remembering and honoring persons who have died while serving in the United States Armed Forces.  Welcoming Memorial Day 2019, we are happily offering a special promotion for all purchases of our products on phpFox Store. Please don't forget using the coupon code YNCMEMORIAL19 to avail discount 20% OFF. And, this coupon code is just valid from May 22nd to 28th,2019 (PST).
Any inquiries or having problem with a purchase? Please feel free to contact us on the website or our Client Area.
We hope that this promotion is interesting to you. Please stay tuned as we are going to have more updates!