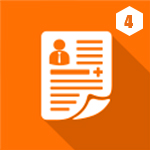 (This is a product for phpFox version 4. If you're looking for the same module for version 3, here it is http://phpfox.younetco.com/v3-resume.html)
Resume is a module which will turn your site into the contact point between employers and employees.
Your site with Resume installed will be an efficient assistance to members who are in need of recruiting. By registering the "View Resume" service, they will have the right to view the full version of other members' resumes, study them then making a list of candidates they think the most suitable. Moreover, with a contact tool integrated, the employers will not have to use another email address or phone number to contact the candidates but do it directly via your site.
To members who are looking for a job, Resume will be the best way for them to present their education background, abilities, skills, etc to attract the employers. Furthermore, with "Who Viewed Me" service, your site will be different from other websites with the same function. This service will help gain the two-way interaction between employers and employees by showing the employees the basic contact information of employers who has viewed their resume. This will make the employees more active in finding and choosing a company which they think suitable them the most.
In addition, if your members are also members of LinkedIn, Resume also allows them to have their resumes imported directly to your site. This is a unique feature of Resume which will save your members a lot of time.
Best Compatibility: phpFox 4.6.x – 4.7.0
Product version: 4.02p1
Demo:  http://phpfox4.demo.younetco.com/resume/
Notice
In order to be able to import resume from LinkedIn, your website needs to install Social Bridge in prior
Improvement
Add "Pending resumes" page on front-end
Website address in Detail Resume page can be clicked as a link 
Key Features
Synchronize Profile Information with Resume Info for both creating resume manual or importing via LinkedIn 
Add/Manage custom fields for resume creation 
Create professional resumes step by step
Import pre-made resumes from LinkedIn
"View All Resume" Service: members have to register this service if they would like to view resumes of all other members otherwise they can view their friends' resumes only.
"Who Viewed Me" service: members who registered this service will know who their resumes were seen.
Contact tool for employers and employees to contact each other directly through the phpFox site.
Add a note to a resume, favorite a resume and send a message to the resume's owner.
Resume Completeness: this feature is similar to Profile Completeness. It will inform your members the percentage of creating a resume that they have done.
Front End
All Resumes:

List out all the resumes which were published on your site

My Resumes: 

List out resumes created by the current logging in user

My Noted Resumes:

List our resumes that current logging in user has view and left a note in

My Favorite Resumes: 

List out all favorite resumes of the current logging in users

Who's Viewed Me: 

List out basic contact information of people who viewed the published resumes of the current logging in user
Members who don't register this service will only see a limited list

Advanced Search: 

Assist your members in looking for a specific resume

Create New Resume

Basic Information

Option to show or hide Gender, Date of Birth and Marital Status in resume details
Set Privacy Settings for a resume

Summary

Allow members to add multi-locations in section "Authorized to work in"

Experience
Education
Add Skill and Expertise
Certifications
Languages
Publication
Additional Information

Import resumes from LinkedIn
View a resume

List out all details of a resume
Option to export a resume in PDF format

Profile Page

Show Resume in Member Profile page
Allow member to select a resume and show in information section

Integrate with [V4] – Social Publisher
Back End
Manage Resumes

List out all the resumes created on your site

Add Category

Create more categories to classify resumes

Manage Categories

List out all the categories created on your site

Add Level

Add more employed positions

Manage Levels

List out all the positions that were created on your site
Enable admin to reorder "Experience Levels"

Manage Service

List of members who have registered "View Resume" and "Who Viewed Me" service

Statistic

Figures about activities happened on Resume

Weight Setting

List out all the steps in creating a resume and the percentage that a single step takes
Manually define the percentage a single step takes

Global Settings

Which user group is allowed to use "Who Viewed Me" service
Which user group is allowed to view all resume
Configure option to allow members to show or hide Gender, Date of Birth and Marital Status in resume details

Add Custom Field

Allow to configure required/ optional fields
Select type : Large Area Text, Small Text Area, Selections, Multiple Selection, Radio, and Checkbox

Manage Custom Fields

List out all the custom fields

Manage Settings
Manage User Groups

Enable admin to set up the maximum active resumes for each user group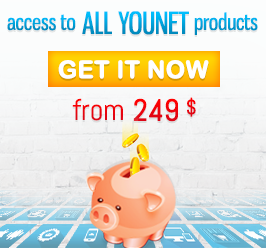 Supported Browser
IE9+, Firefox, Safari, Chrome
Support System
http://phpfox.younetco.com/client
Installation Guide
After purchase our product, an email will be sent to you immediately in which an installation guide is included to instruct you on how to install the product. If you purchase product with installation option, please submit ticket in the Client Area with FTP, site URL, and Site Admin account for us to install.
Refund & support policy
http://phpfox.younetco.com/product-support-refund
Support Time Monday-Friday, 8:30 AM-5:30 PM, GMT+7
Notice: For some reasons [email problem] that you do not receive email from us for product information, please contact us at info [at] younetco.com.