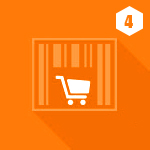 [V4] - Advanced Payment Gateway
$39
(This is a product for phpFox version 4. If you're looking for the same module for version 3, here it is: http://phpfox.younetco.com/v3-advanced-payment-gateway.html)
Advanced Payment Gateway is an extension of phpFox default Payment Gateway. With Advanced Payment Gateway tightly-integrated in place,  it offers more payment processing options to site owners as well as members . In addition, the billing cycle option is also compatible with recurring payment mechanism from other Payment Gateway(s). The payment flexibility increased remarkably will definitely help to reduce the number of subscriptions dropped at middle.
For now, Advanced Payment Gateway supports Authorize.net, CCBill. More Payment Gateway(s) will be added gradually.
phpFox compatibility: phpFox 4.6.x – 4.7.0
Product version: 4.02p1
What's new in 4.02p1
Compatible with phpFox 4.7.0
What's new in 4.02
Support new payment gateways: iTransact, Skrill, WebMoney, Stripe, BitPay, Braintree
Fix bugs
Demo: http://phpfox4.demo.younetco.com/
Key Features
Extend payment option with Authorize.net, CCBill

Front End
Authorize.net, CCBill options enabled for payment processing
Billing Cycle option implemented with Authorize.net, CCBill recurring flow.
Supported apps: 

Core apps: Event, Photo, Marketplace, Ads, Forum, Music
YouNetCo apps: Advanced Event, Advanced Marketplace, Job Posting, Business Directory, Auction, Social Store, Ecommerce, Coupon, Social Ads, Contest
Back End
Payment gateway settings: capable of enabling/disabling Authorize.net, CCBill, configuring account credential
Transaction management: Authorize.net, and CCBill added into "Gateway" types.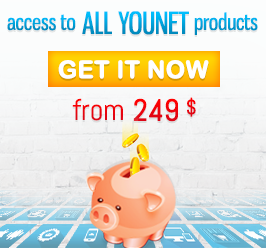 Supported Browser
IE9+, Firefox, Safari, Chrome
Support System
http://phpfox.younetco.com/client
Installation Guide
After purchase our product, an email will be sent to you immediately in which an installation guide is included to instruct you on how to install the product. If you purchase product with installation option, please submit ticket in the Client Area with FTP, site URL, and Site Admin account for us to install.
Refund & support policy
http://phpfox.younetco.com/product-support-refund
Support Time Monday-Friday, 8:30 AM-5:30 PM, GMT+7
Notice: For some reasons [email problem] that you do not receive email from us for product information, please contact us at info [at] younetco.com.