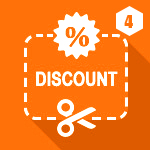 [V4] - Discount/Coupon System
$69
(This is a product for phpFox version 4. If you're looking for the same module for version 3, here it is http://phpfox.younetco.com/coupon.html)
Coupon is an effective assistance for your members who are doing trading. Whenever they would like to run a promotion, simply go to your site and create a coupon. This coupon will give out the code for other people to get a discount from them.
Coupon not only makes your site traffic increased but also give you profit. Whenever your members would like to publish or make a coupon featured, a small fee will go straight to your account.
What could be more interesting?
Best compatibility: phpFox 4.6.x – 4.7.0
Product version: 4.02p2

Demo: http://phpfox4.demo.younetco.com/coupon/
Key Feature
Allow users to create coupons for their business
Users can claim coupon and print the coupon code to use later
Admin can earn money from the publishing fee and featuring fee
Users can manage their coupons such as edit / delete / pause / stop / close and view statistic 
Support custom field
Support CDN
Support multi-currency
Integrate with Affiliate app
Front End
All Coupons

Featured coupons are shown in slideshow 
Many blocks to classify coupons: Most Claimed, Most Commented, Latest Coupon, Most Popular, Most Liked, Categories
Allow member to search for a coupon by keyword, category, city, and country. System will load the list of states automatically if the country has many states

My Coupons

List out coupons created by the viewer
For each coupon, owner can perform many actions such as edit, delete, publish, feature / un-featured,  close, pause coupon or view the statistics

Friends' Coupons. 

List out coupons created by friends of current logging in user

Pending Coupons

List out coupons that are waiting for approval
For each coupon, admin of the site can perform some actions such as feature / un-featured the coupon, approve or deny the coupon as well as view the statistics

My Claim Coupons

List out coupons which the viewer has claimed. 

My Favorite Coupons

List out coupons which the viewer has favorited

My Following Coupons

List out coupons which the viewer has followed

Featured Coupons

List out coupons that were set as featured by admin

Upcoming Coupons

List out coupons that will be on sale soon in the future

Ending soon Coupons

List out coupons that are nearly over

FAQs

Questions and answer created by admin to guide members on how to use Coupon

Create a new coupon

Can add much basic information for coupon such as coupon name, category, site URL, description (support hashtag), image, quantity, term and condition and privacy.
Add date for the coupon:

Start Date: the time this coupon will be shown on the listing
End Date: the time this coupon will be hidden on the listing 
Expired Date: the valid time to use this coupon 

Add price for the coupon
Discount: Members are able to choose discount by percentage or by price
Location Venue: the place this coupon can be used
Coupon Code:

Buyers must give out this code at the Location Venue to receive a discount from the vendor.
Owner can manually create this code or let the system create it automatically

Select the layout of coupon from the existed list
Can turn on/off the map
Add custom fields' information
Publishing fee and feature fee: 

By default, one coupon must pay a fee of publishing then it becomes visible to other members.
You can optionally choose to pay for one more fee called: Feature Fee. If you pay for this fee, your coupon will be made featured by admin.
Admin can configure fee in Back End. Each member level has to pay a different amount of fee

View a coupon

View all information of coupon as well as custom fields
Users can like, share or write the comments
If the coupon is in the valid period, viewers can claim the coupon
If the quantity of coupon is 0, viewers cannot claim the coupon anymore
If user already claimed the coupon, the code of this coupon will be shown for this user and he/she can print the coupon code
Owner can perform some action on coupon such as edit, delete, publish, feature / un-featured,  close, pause coupon or view the statistics
Admin can approve/deny the coupon
Currency of Coupon will be changed according to currency of site

Integrate with Social Publisher
Integrate with Page
Integrate with User Profile
Integrate with Business
Back End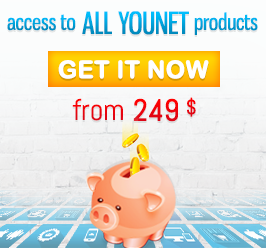 Supported Browser
IE9+, Firefox, Safari, Chrome
Support System
http://phpfox.younetco.com/client
Installation Guide
After purchase our product, an email will be sent to you immediately in which an installation guide is included to instruct you on how to install the product. If you purchase product with installation option, please submit ticket in the Client Area with FTP, site URL, and Site Admin account for us to install.
Refund & support policy
http://phpfox.younetco.com/product-support-refund
Support Time Monday-Friday, 8:30 AM-5:30 PM, GMT+7
Notice: For some reasons [email problem] that you do not receive email from us for product information, please contact us at info [at] younetco.com.