New Product Release: [V4] Status with Background
May 22, 2018 | 1092 Views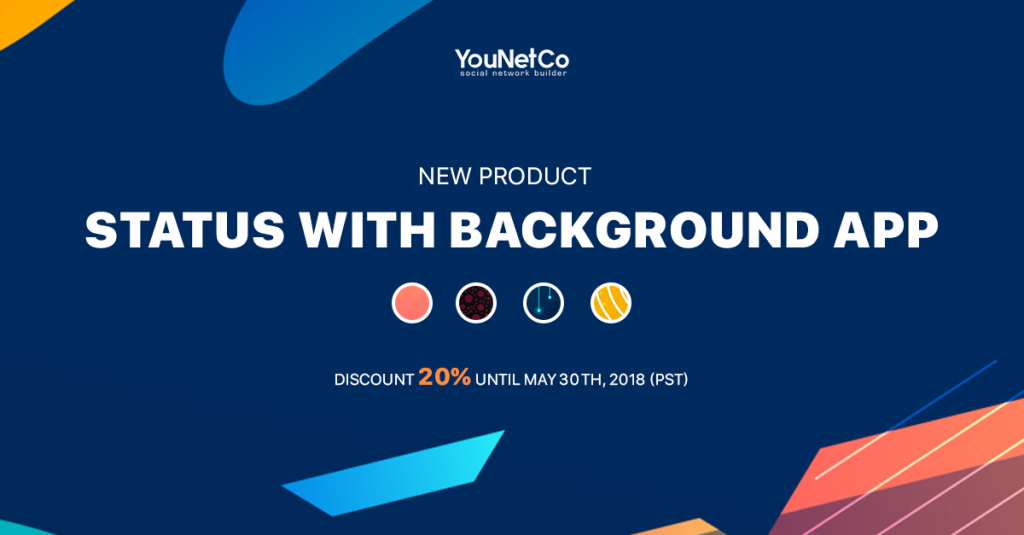 Howdy everyone,
May is probably one of the busiest months of the year as it marks the beginning of the mid-year season. And as promised in previous product release, we also come up with several programs and releases during this month. Today we are delighted to announce our second product release of May with Status with Background app.
Have you ever looked at your News Feed and feel like it's too bland? Indeed, it is just all about texts and boxes of activities and statuses with a boring white background repeated over and over. You extremely wants to make your social network more interactive, hence a visually striking experience with posts that are more attention-grabbing is extremely necessary. Then our Status with Background app is simply the right tool for you to achieve this task.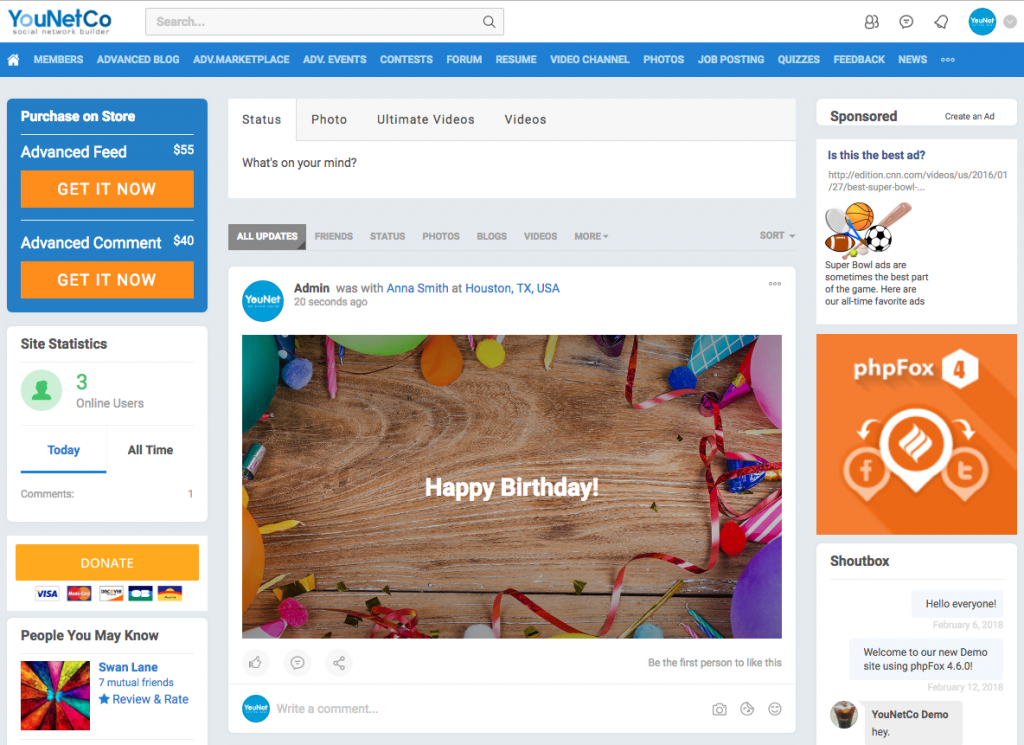 With Status with Background app, you can make a highly personal text status updates with eye-catching photos or colored background. Basically, you just need to select a background that goes along with your text when composing your status update. The output will be a stunning feed appears on News Feed which has your selected background behind text status in place of the normally-white background.
Furthermore, some backgrounds are designed for specific purposes which makes your status update much more meaningful and powerful. For instance, you definitely want a party theme background tides to your blessing status, rather than just an unattractive 'Happy Birthday' text on white feed.
As usual, the status background is designed to be fully responsive on your site. And they are also really easy to be customized. You can create your background collections, then add your own taste to the background pool by using your personal images up to 30 items in each collection.
Let's take a quick look at Key Features of this product:
Users can choose background images for their statuses with any text: normal text, hash tag or URL…
Users are allowed to tag their friends, insert emoji, check-in or add feelings while using status background.
Background collections can easily be customized by Admin.
This plugin integrates with both phpFox Core Feed app and YouNetCo Advanced Feed app.
For more details of full features, please refer to the product posting or experience yourself on our demo site.
P/S: To celebrate this release, we are happy to offer discount 20% OFF on all purchases of this app. The promotion is valid until the end of May 30th, 2018 (PST).
For those who are having Deluxe package, please submit a ticket in our Client Area to get this new app added to your account in phpFox store.
More visual effects lead to more attention. More attention leads to more interactions. More interactions lead to more profits. With this idea behind, we truly believe that this app will keep the user base on your social network alive and interactive. 
If you still have any queries, please feel free to contact us, and we'll get back to you as soon as possible.