New Product Release: [V4] – Advanced Comment
March 13, 2018 | 1484 Views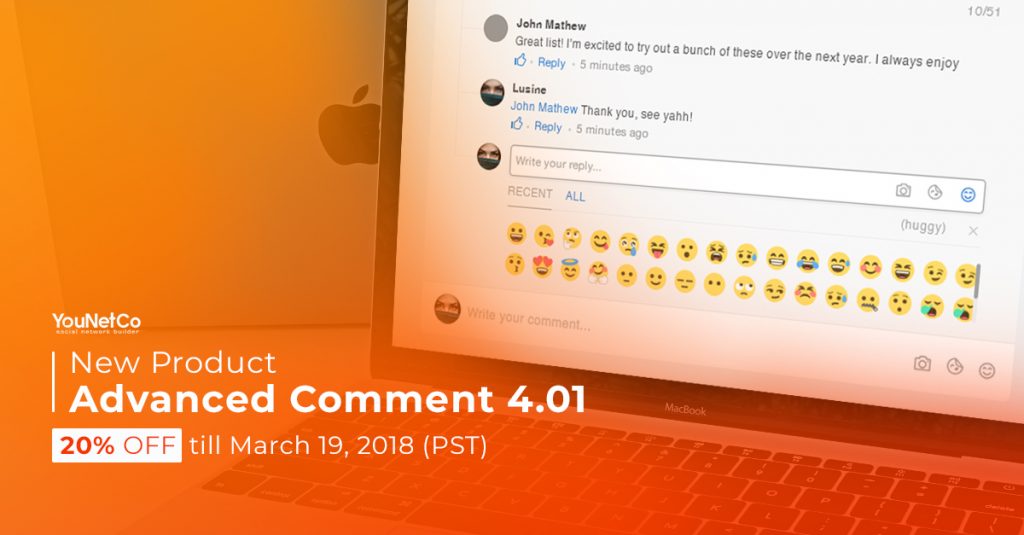 How is your March going so far? We hope you are having a pleasant spring season.
After many app releases for compatibility on phpFox 4.6.0, today we are delighted to announce that our very new product, Advanced Comment app, has been released officially.
Have you ever think of the reason why social network is so popular these days?
It's because of the interactions among users or 'the power of influence'. Users, through their words, can place impacts on others, socialize, marketing, build business… And commenting is a convenient way to assist them in these actions.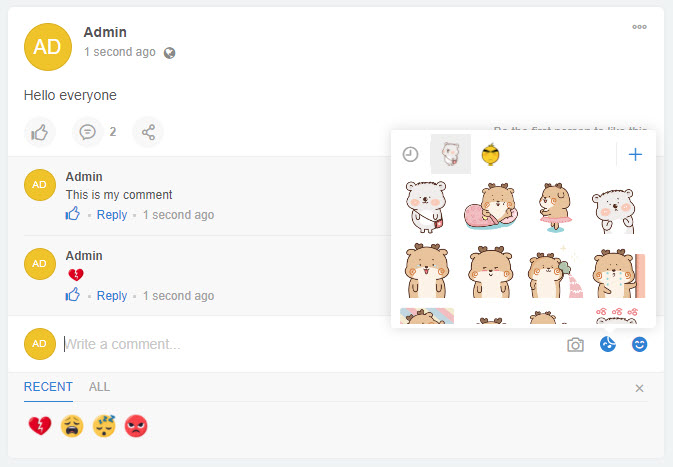 Indeed, Advanced Comment expands several additional features to core Comment of phpFox to make sure your social network owns the most modern tools for users to express themselves.
The app provides several ways for users to portray their opinions and ideas through images, stickers, and emojis. Also, tagging user in a comment keeps the conversations and discussions more relevant within a large group of members.
Additionally, various improvements are also implemented to comment section such as picture preview on links (with lightbox preview), hide/unhide comments, details info, and thumbnail on embedded links …
Management wise, Admin can easily customize these components and settings.
The app fully supports our Advanced Feed app. And we believe Advanced Feed and Advanced Comment will be a great combination to provide a completed solution in providing user interactions to your social network.
Now, Let's take a quick look at Key Features of this product:
Fully support YouNetCo apps.
More ways to comment on image, sticker, emoji.
Manage & add more sticker sets for your site.
User tagging.
Customize on how many comments/replies will show up in a post.
Links attached to comments appear embedded within comments with thumbnail, title, and description.
Image preview when posting image link & show up in lightbox preview.
Hide/unhide comment.
For more details of full features, please refer to the product posting or experience yourself on our demo site.
P/S: To celebrate this release, we are happy to offer discount 20% OFF on all purchases of this app. The promotion is valid until the end of March 19th, 2018 (PST).
For those who are having Deluxe package, please submit a ticket in our Client Area to get this new app added to your account in phpFox store.
Hope that you will be interested in our Advanced Comment app and find it useful.
If you still have any queries, please feel free to contact us, and we'll get back to you as soon as possible.