Unbox Santa's Gifts on YouNetCo Christmas Sales 2018
December 21, 2018 | 1563 Views
Another holiday season is fast approaching, indeed Christmas is a wonderful occasion to exchange gifts to our loved ones. So get ready to unbox Santa's gift with YouNetCo Christmas Sale 2018!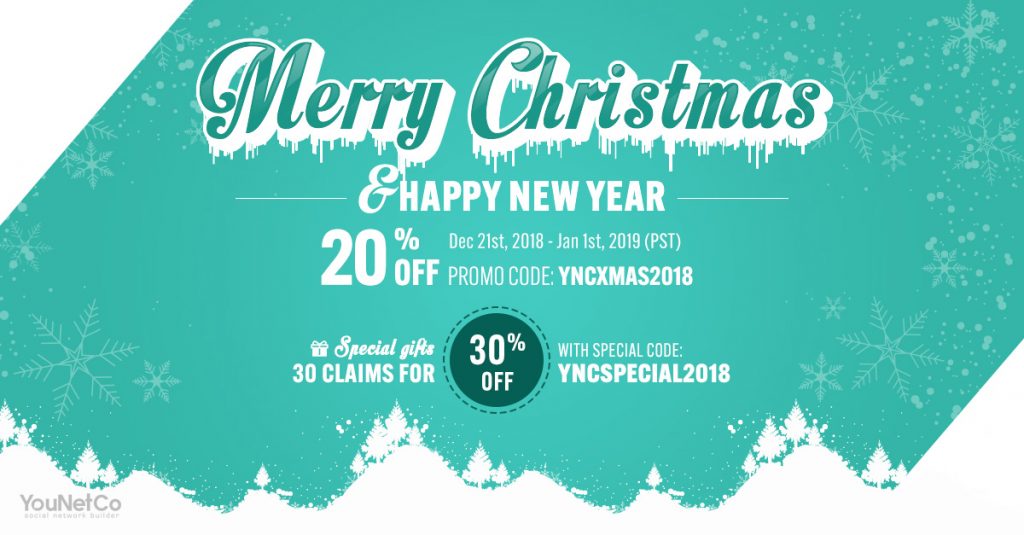 YouNetCo Christmas Sales 2018
While you are sitting comfy at the fireplace, we would like to give you a small present as an expression of our gratitude to you. So let Santa's sleigh stops by your door with YouNetCo Christmas Sales to wrap up 2018 and head to the year of 2019 with prosperity and health.
Using Promo Code: YNCXMAS2018 during checkout on phpFox Store and avail 20% Off on All Products (Include apps, templates) & Packages during Dec 21st, 2018 – Jan 1st, 2019 (PST).
And, we also have Special Gifts
In this promotion campaign, we are happy to offer special gifts for the first 30 claims to get 30% OFF. The early bird gets the worm. Don't wait to come and join with us from now.
Gift Code: YNCSPECIAL2018
Have any questions? Feel free to submit tickets in the Client Area. We can't wait to receive your feedback.
Enjoy the beautiful holiday and grab the great deals in our last sale of the year. But the end is not the final because surely it's "New Year, New You, New Achievement."
Merry Christmas and Happy New Year!