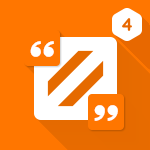 [V4] - Status with Background
$69
Social Network changed the way we make contact with our world. We all have the right to tell everyone about our feelings or thinking and people love to be popular that way. And so the more people engage in their statuses, the more excited they are.
With the desire to make people happy, we come up with Status with Background app. With this app, users will have the ability to post their status updates with more highlighted texts in increased size that will make posts more visually effective and attractive.
This plugin lets users select a background image that appears behind their text status in place of the normally-white background. All actions on feed will also support for status background: Users may tag their friends, check-in, add hashtags, etc.
As an admin, you will be allowed to add new collections as well as select which collections to be active or inactive.
Demo: https://phpfox4demo.younetco.com/
FAQ: http://knowledgebase.younetco.com/gettingstarted/categories/247/status-feed-background/
Highlight features:
Users can choose background images for their statuses and write in there anything they want: text, hashtag or URL
Users are allowed to tag their friends, insert emoji, check-in or add feelings while using status background
Background collections are created by admin
This plugin integrates with core Feed and advanced Feed.
For Users (Front End)
Users can use background images when a user posts the text-only status
Users can write normal text, hashtag, URL
Users can tag friends, insert emoji, check-in and add feeling as usual
For Admin (Back End)
Admin can create a new collection and upload photos for this
Admin can set a collection as the default
Admin can active up to 2 collections at once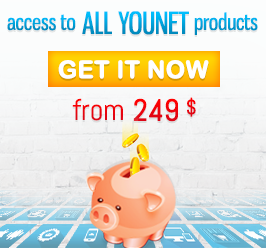 Supported Browser
IE9+, Firefox, Safari, Chrome
Support System
http://phpfox.younetco.com/client
Installation Guide
After purchase our product, an email will be sent to you immediately in which an installation guide is included to instruct you on how to install the product. If you purchase product with installation option, please submit ticket in the Client Area with FTP, site URL, and Site Admin account for us to install.
Refund & support policy
http://phpfox.younetco.com/product-support-refund
Support Time Monday-Friday, 8:30 AM-5:30 PM, GMT+7
Notice: For some reasons [email problem] that you do not receive email from us for product information, please contact us at info [at] younetco.com.