New Product Release: [V4] Reaction
May 17, 2018 | 765 Views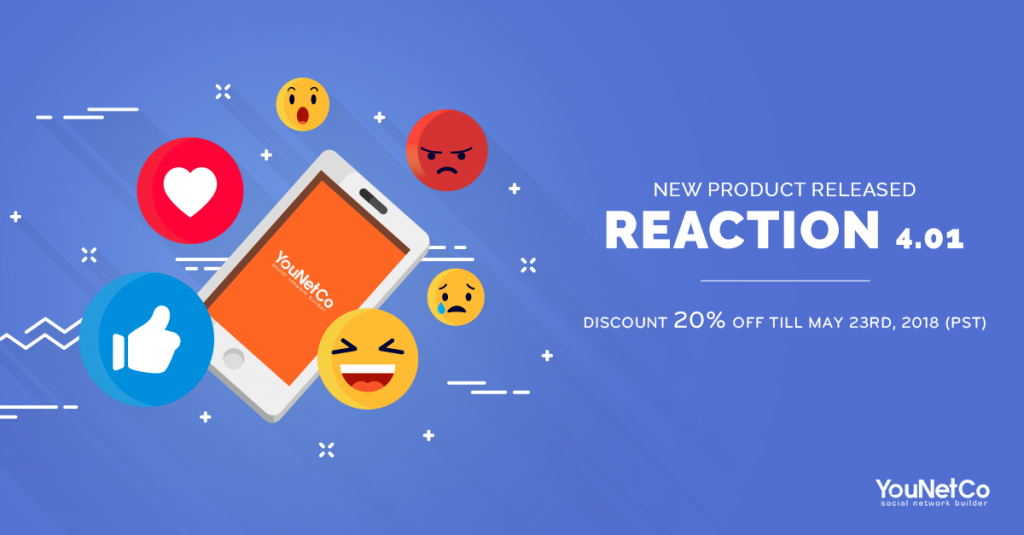 As people said, April showers bring May flowers. Indeed, May has arrived, and it comes with all the good things to prepare for the mid-year season. And to honor this moment, today we bring to you our very first May present, a brand new app from us.
Think about a scenario when you are interested in a post, you will press LIKE on it. However, on a sad post for instance, how would you react on this? You still press LIKE on it? But not everything is likable, so there is definitely something awkwardly wrong here for pressing LIKE button on each and every post.
At this point, you realize you surely need a better way to rigorously express your feelings more than just a LIKE. We've been listening to people and know that there should be more ways to easily and quickly express how something you see in News Feed makes you feel. And so here comes Reaction app.
Reaction app provides the ability to react to posts with a specific emotion. The app quickly and accurately helps you to show acknowledgment or express how you feel about posts.  In other words, Reaction app provides the more nuanced way for users to interact with posts than just a Like.
Reactions go along with the post by the statistics and notifications. And of course, effortlessly all reactions can be easily customized to your preferences with the change on image & text.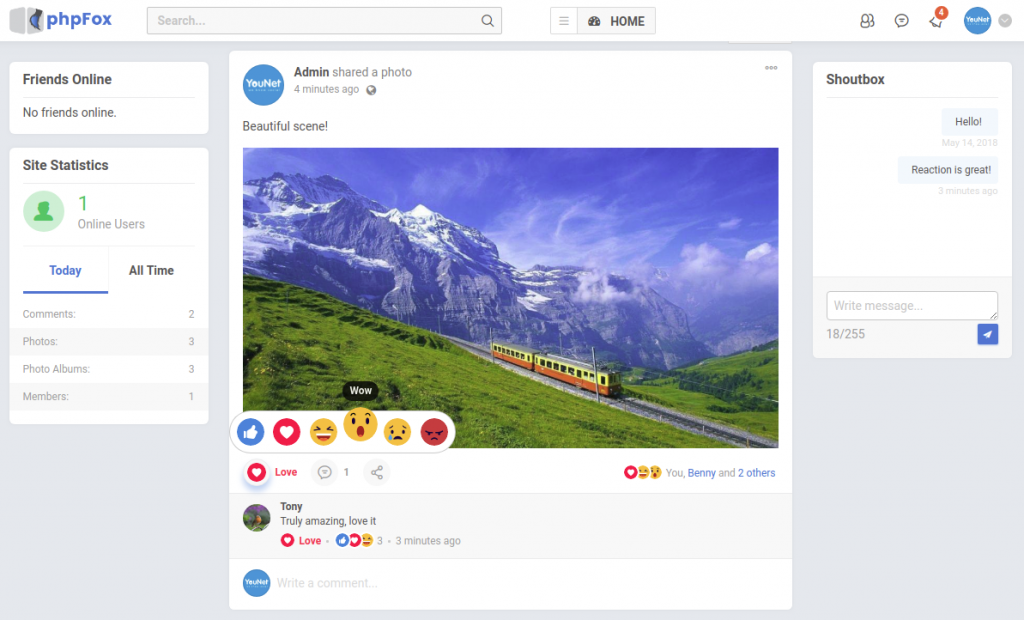 Now, Let's take a quick look at Key Features of this product:
Display reactions clearly and responsively on posts and replies.

Compatible and work on all components with notifications.

Clear and concise statistics on how many users used a certain reaction on a post.

Simple and easy to use back-end settings.

Easy to customize reactions with your images and texts.

Allow to add up to 11 reactions.
For more details of full features, please refer to the product posting or experience yourself on our demo site.
P/S: To celebrate this release, we are happy to offer discount 20% OFF on all purchases of this app. The promotion is valid until the end of May 23rd, 2018 (PST).
For those who are having Deluxe package, please submit a ticket in our Client Area to get this new app added to your account in phpFox store.
We hope this little app will help you understand your users more by creating interactions between them.
If you still have any queries, please feel free to contact us, and we'll get back to you as soon as possible.