Product Upgrade: [V4] – Mobile Application 4.06 Released now!
March 28, 2017 | 1461 Views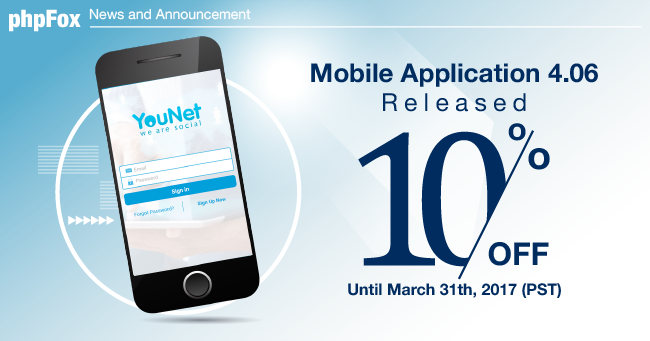 Hi everyone,
We are here again with very new updates for you today. 
Mobile is growing fast then ever. People have smartphones and many like to use mobile apps on their devices. Following this trend, our  phpFox4 Mobile App has been one of the best choices to increase user interaction on your social network. We keep developing and improving our mobile application to make it perfect to you, not only having an extremely beautiful and impressive interface but also more and more features are gradually added. You know, 5 big upgrades and many patches released until now shows such amazing works to us. Today, we are pleased to announce that the 6th version of phpFox4 Mobile App is now officially released. 
Here are highlights of the Mobile App 4.06:
Support Ultimate Video
Support Instant Messaging
Support more Features/Improvements on Video Channel

All Channels (admin only)
My Channels
Add New Channel
Friend's Videos
My Favorite Videos

Many bug fixes are included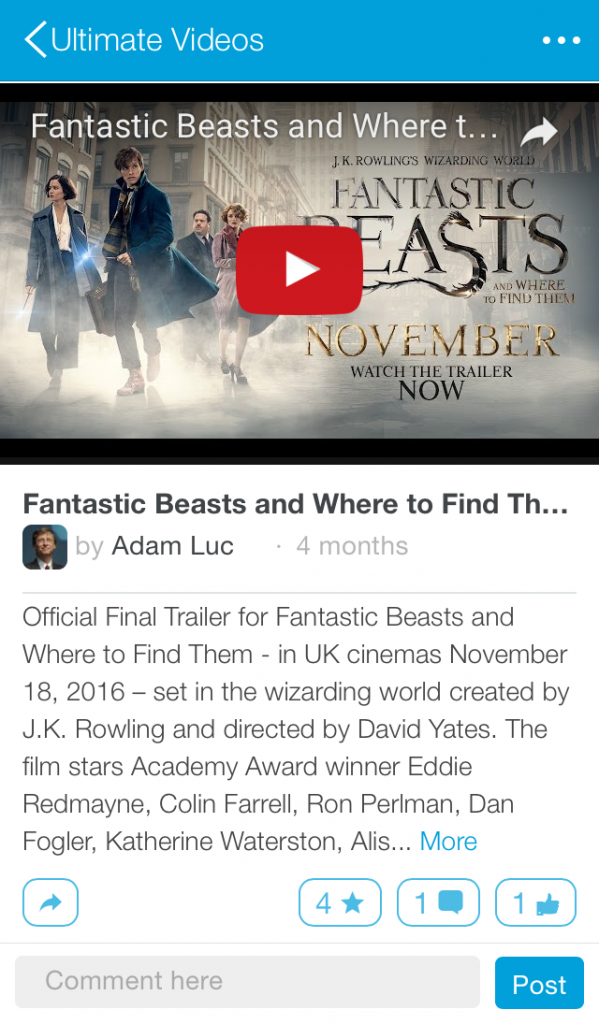 For more details of full features, please refer to the product posting or experience yourself on our demo page at http://mfox4.younetco.com
PROMOTION: We are offering 10% OFF on all Mobile App V4 purchases until end of 31st Mar, 2017 (PST). So don't miss this chance to buy our Mobile app for your phpFox V4 community!
In case you purchase Mobile App V4 on our website, please enter this coupon code when you order: FOXMOBI406-10
For those who have already had our mobile app and would like to upgrade to this version, kindly submit ticket in our Client Area.
Hope that you will be satisfied with this version of Mobile App V4. If you still have any queries, please feel free to contact us and we'll get back to you in soonest.