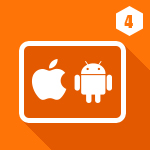 [V4] - Mobile Application - Full Package
$600
Mobile Application is essential to the success of any Social Network. YouNet Mobile Application for phpFox V4 based site is another perfect answer to this need. It does not only bring the better way for your users to experience your site but also make your site more professional.
Native Features

Push Notification
Gesture Control

Offline Mode
Native Components

Device Orientation
Admob Support (*)
* Need customized to display with the service at
here
Layout & Features
A friendly interface with smooth navigation: larger buttons and inputs, easy navigation and awesome animation effects, stunning design and unique for PHPFox based site
Videos
Mobile Application Video Guide
Pricing Model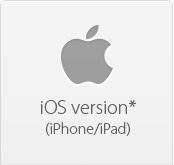 $250

* Not allow Nudity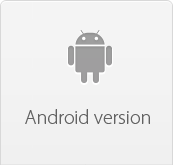 $250

* Allow Nudity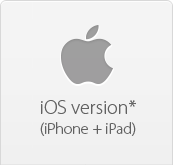 $450

* Not allow Nudity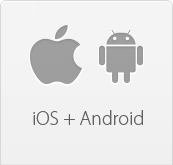 $600

* Full package 
Subscription
We do understand the fact that many of you would like to try our Mobile Solution in advance in order to make sure you make the right investment into our mobile app. Small monthly payment not only help you to slip the bill but also encourage us to keep going on improving our product.
The monthly payment is $69 (*) – 
* Setup fee is not included. It's a one time fee and only required in the first month. Setup Fee could be made at:
For Term of Service, kindly read carefully at: http://phpfox.younetco.com/product-support-refund
Guideline to build application
Purchase the App, get the license under Client Area
Enroll into the Apple Developer and/or Android Developer Program
Send us the required information stated at Mobile Application Build Requirements
We set up on server side and build your application to apk, ipa format.
Notice:
Application is built with default template, color, icon and all phases just as our demo application.
Only icon on landing page is changeable and will be changed once.
Lifetime FREE upgrading to latest released versions, but re-build fee and migration fee (if there is any custom works) may be applied.
Layout and Function will be exactly the same to our demo application. Some configurations are available such as menu items, order, etc.
For any build application request after the first one is released, extra fee will be charged:
We only build application once all required info is provided. Follow this guide for more detail.
Product version: 4.06
Best Compatibility: phpFox 4.5.x
Music is available with useful features:

Members are able to listen, browse through music.
Members can comment, rate, like a song.
Music player has  fascinating visual effect.
Search function is also available.

Event is now also available with many valuable features:

Provide members the ability to create, edit and participate in an event.
Allow a member to view owned events.
Complete RSVP flow as on website
Show number of attendees of an event

Photos and albums: your members will experience a fast way to browse, add/ edit album details:

Members now have the ability to capture and upload a photo instantly from mobile
Your members are allowed to like, comment or report a photo
Show list of people who like, comment on a photo
My photo collection

Mail/Message: sending message is now easier with mobile application:

Your members are allowed to compose and reply message instantly with attachment.
Members are able to view the content of a mail with option to reply or delete
Allow member to view inbox mail, sent mail.

Friends and Members:

Full list of friends and members with instant search by display name
Instant send message button to each friend/member.

News feed:

Sharing status with many content type: text, photo, link, location
Full privacy settings for each status posting, quick review area for attached content
Show full feeds from friends and favorite contents
Report feed item
Share to wall a feed item
Well arranged layout for engagement function: like, comment, share, report

Profile:

Basic profile information
Photo, Friend
Friending action on public profile (add, accept, reject friend request)
Personal activity feed with full function as home feed
Report and block a profile
Edit profile, avatar as well as cover photo
Can re-select avatar as well as cover photo

Authentication: 

Email sign up and sign in
Avatar cropping tool for best fit renderring throughout application
Forget and renew password

Fancy design: completely new and trendy design

Clean and flat UI design
Well-arranged navigation, sub-navigation, CTAs.
Website identity easily injected during app building period (logo, splash screen)
Utilize the hard-back button to bring native device user experience

Pages

Members are now able to view list out all public pages
Support a plenty of features for page such as: adding status in page, photos/albums in page and discussion as well
Complete Like/Invite/Share flow as on website
Allow page owner to create/edit page/add avatar and cover photo with simple steps
Support 2 types of page (Join and Like)

Blogs

Show all blogs and members can search the wanted blogs easily
Members can view blog details with many links and photos as attachments
Members have ability to create blog with a lot of features as on website

Marketplace

Show all listings  and members can search listings easily with advanced search features such as location, category, and sort.
Members can view all listing detail's info and photos
Members have ability to create and edit listings 

Forums

Show all forums and categories along with sub forums and its general info such as number of threads and number of posts
Members can view category's detail, and all forums that belong to category
Members can view Forum's detail and all sub forums
Member can view thread's detail with poll panel visible on top (if there's any poll within threads).
Members can create thread with poll and attach photos to thread
Members have the ability to reply to thread just like full site
Members can search for threads and posts 

Quizzes

Show all quizzes along with search bar on top.
Members can view their own quizzes as well as create new quizzes
Members are able to view quizz's detail, start a quizz, and view result

Polls

Show all polls and a search bar on top
Members can create new polls
Members are able to view poll's detail and results

Settings

Allow user to manage their Account Settings
Allow user to manage their Privacy Settings

Comet Chat (compatibility with version 5.6.2 or later)
Support phpFox Chat
Support YouNet Social Chat
Support YouNet Social Connect
Support YouNet Video Channel
Support YouNet Business Directory
Support YouNet Music Sharing
Support YouNet Advanced Event
Support YouNet Advanced Photo
Support YouNet Advanced Marketplace
Support YouNet Ultimate Video
Support languages

Language translation : allow admin to translate their community site in their own language in Admin Control Panel without requesting edit apps

Support offline mode
Other improvements:

Follow ACP Approve Users setting for Signing up on mobile
AdminCP – Mfox – Improvement layout for Chat
Use main color for "+" button and "thumbs up" button on User and Page profile
Show new photo on feed when user update profile photo
Ignore required custom fields while signing up
Swipe from right to left to open online friend list
Add a "search" icon on header bar
Colorize buttons on update status screen
1. What info is required to build app?
-> Answer
2. How long is your app approved?
-> Answer
3. What is Splash Login Page?
-> Answer
4. Does YouNet Mobile App support all modules?
-> Answer
5. How come mobile app's layout is different from my desktop version?
-> Answer
6. What features of YouNet Video Channel does Mobile App support?
-> Answer
7. What features of YouNet Business Page does Mobile App support?
-> Answer
8. What devices do we use to test mobile application ?
-> Since there are too many devices in the market, we're not able to test all of them. However, since they have some similarities in term of specs and OS version, we pick some of the popular ones to test with our mobile app. For those devices on which our mobile app has issue, please submit a ticket on client area and we'll check and issue patch fix. 
The following devices are tested
iOS:

iPhone 5S (iOS 8), iPhone 6 (iOS 9+, 10+)
iPad (iOS 9+, 10+)

Android:

Mobile: Samsung Galaxy S5 (Android 4.4.2),Samsung Galaxy S7 (Android 6.0.1) , Nexus 5 (Android 6.0.1)
Tablet: Samsung Galaxy Tab4 10.1″ (Android: 5.0.2)