New Product Release: [V4] – Backup And Restore
February 23, 2017 | 1615 Views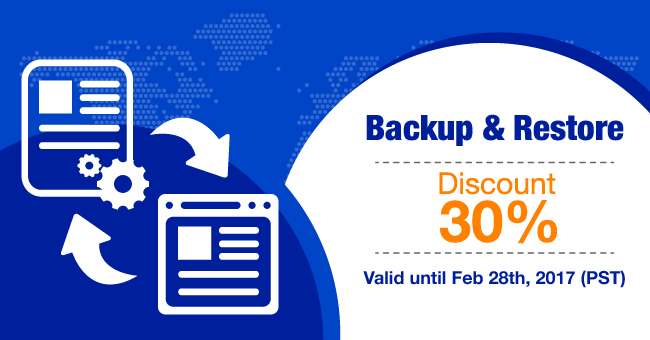 Howdy everyone, How are you? We are getting back to you now and hope you are all well.
You know that we've been receiving many interesting and quite good ideas for phpFox apps. We really appreciate that. As our thanks to you, we assure that there will be more and more fantastic phpFox apps in this year. Specially, very soon after our recent release of Social Store app, we have a new one for you today: [V4] – Backup And Restore
Your phpFox community isn't really safe unless you have a solid backup plan. Many things could go wrong from hackers, server crashes, malware, user errors, accidentally deleted files, to bad commands… Keeping that in minds, we developed the Backup And Restore app and it will help your sites and content be considerably safer.
Backup And Restore is a complete phpFox backup module with automatic scheduling support. It allows you to easily create different backup schedules (every 4 hours, every 8 hours, every 12 hours, daily, weekly, fortnightly, monthly) for your database and files. We design this phpFox app in a very useful and simple way to manipulate. Admin can easily configure destination for backup or just have one click to restore site.
Here are feature highlights of Backup and Restore app
User can configure backup settings: select destination, type of files, backup filename prefix
Support user manage, search for backup history and statistics
Ability to add new destination where backup files are saved
Including destinations: Google Drive, Microsoft OneDrive, Dropbox, Amazon S3, My SQL Database, SFTP Server, and even email them to specific email addresses
Ability to manage and search for destination
User can add backup schedule for reference
Support user manage, search for backup schedule
Ability to restore from file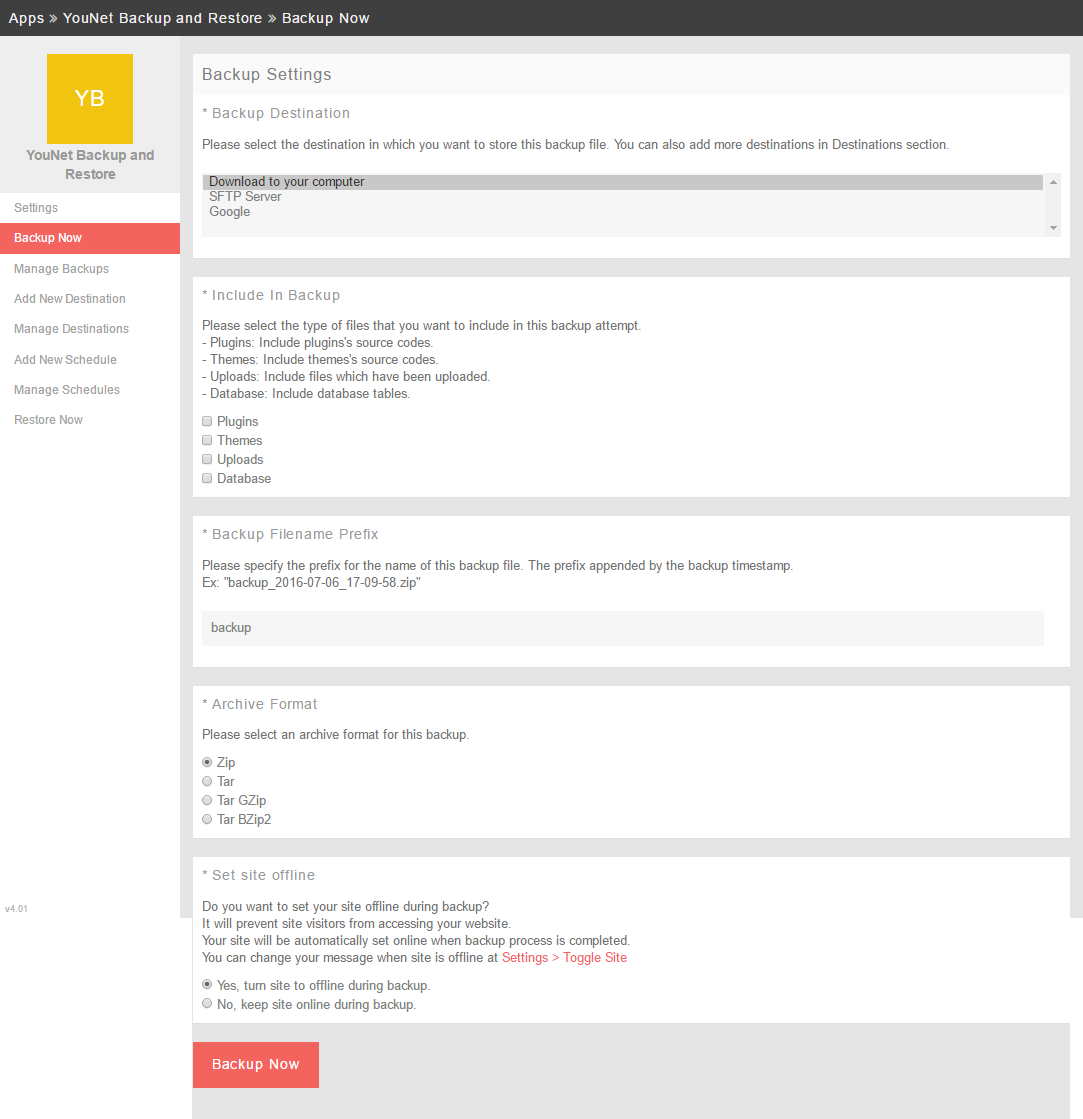 For more details of full features, please refer to the product posting.
PROMOTION: We are offering 30% OFF on all Backup and Restore purchases in phpFox Store until end of 28th Feb, 2017 (PST). So don't miss this chance to buy this app for your phpFox V4 community!
For those who are having Deluxe package, kindly contact us to get this new app added to your account in phpFox store.
Hope that you will be satisfied with our Backup and Restore app. If you still have any queries, please feel free to contact us and we'll get back to you in soonest.