New Product: [V4] Social Store is here now!
January 25, 2017 | 2135 Views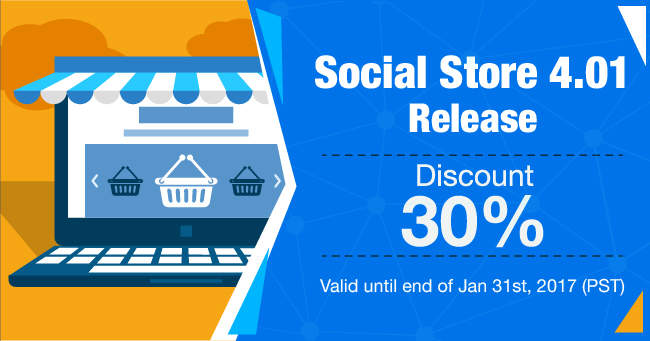 How are you today? We are happy to be here again and have great news for you: [V4] Social Store app is officially released now!
With Social Store on phpFox V4, members in social network are able to manage and sell things in the most professional way than ever. Full of e-commerce processes are designed in a very common, logical and coherent model. Users can feel very easy and convenient to open an online store, control product listing and inventory, process check-out and payment, manage invoices and offer discount.
Here are some highlights of main features on this product:
Sellers:

Buy a package subscription to open Store. There are many levels of package created by admin to buy.
Own one or more Stores and self manage their Store.
Sell many kinds of goods in Stores. Physical or Digital (downloadable) products can be listed.
Inventory control such as keep track of the stock that is already to be sold and classify Products by their properties/attributes
Keep track of sales and profits based on both Stores and Products as well as manage invoices
Supported selling discount items.
Promote their stores and products using Highlight, Promote, Sharing feature. We also support many kinds of blocks in order to pin good Stores and good Products in the Homepage
Have their own Store's FAQ page

Buyers

Browse and find products starting by a Homepage with a best search engine and filters
Browse Stores and View Product in details. Like and Share them. Review and Rating also.
Inheriting all functions from E-Commerce, the Cart, the Checkout process and the Invoice management are simplified and in a professional way.
Add product into wishlist and card as well as add Store into favorite and following list
Compare multi-chosen Product/Stores by many criteria

Administrators

As usual, configure how many items to be shown on each block as well as settle capabilities and restrictions on each user level
Manage Stores, manage Products and manage Orders, update their status
Manage Categories and their custom fields
Manage transactions
Setup Packages and Subscription plans
Mass actions to manage Products/Store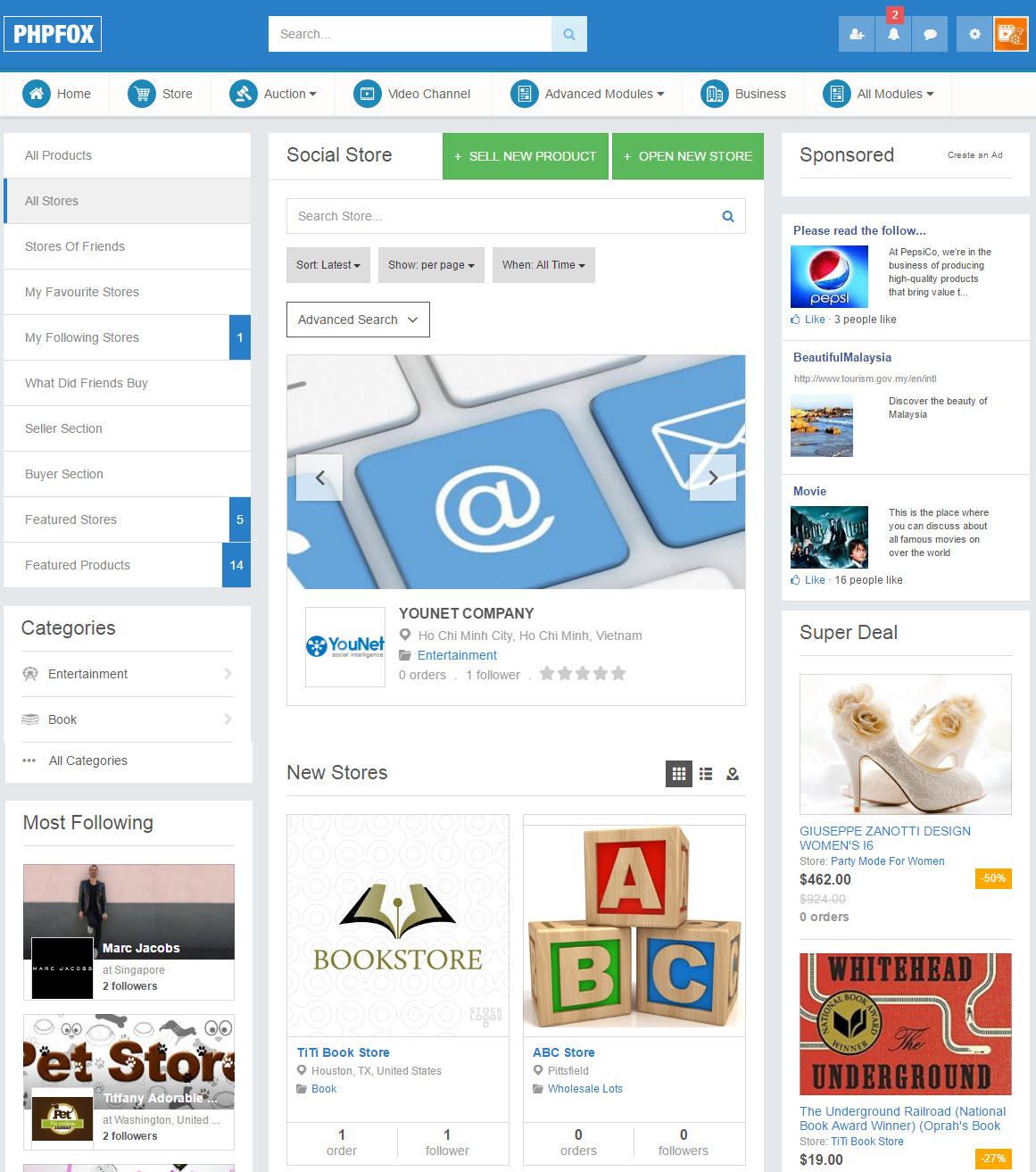 For more details of full features, please refer to the product posting or experience yourself on our demo site.
PROMOTION: We are offering 30% OFF on all Social Store purchases in phpFox Store until end of 31st Jan, 2017 (PST). So don't miss this chance to buy this app for your phpFox V4 community!
For those who are having Deluxe package, kindly contact us to get this new app added to your account in phpFox store.
Hope that you will be satisfied with our Social Store app. If you still have any queries, please feel free to contact us and we'll get back to you in soonest.