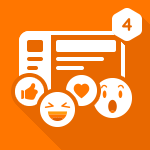 Thinking about a scenario when you are interested in a post, you will press LIKE on it. However, on a sad post for instance, how would you react on this? You still press LIKE on it? But not everything is likable, so there is definitely something awkwardly wrong here for pressing LIKE button on each and every post.
At this point, you realize you surely need a better way to rigorously express your feelings more than just a LIKE. We've been listening to people and know that there should be more ways to easily and quickly express how something you see in News Feed makes you feel. And so here comes Reaction app.
Reaction app provides the ability to react to posts with special and attractive emotions. The app quickly and accurately helps you to show acknowledgment or express how you feel about posts.  In other words, Reaction app provides a more nuanced way for users to interact with posts than just a Like.
The reaction goes along with the post by the statistics and notifications. And of course, effortlessly all reactions can be easily customized to your preferences with the change on image & text. Furthermore, you can be free with your creativity because the app allows you to customize up to 11 reactions.
Features
Users can react to posts, comments, and replies with default reaction: like, love, haha, wow, sad, angry
On displaying reaction's statistics on each post, comment, and reply, users can click on the number to view details
Besides the default "like" reaction, allow admin to add, edit, delete up to 11 reactions.
Notice
– All reactions will be notified as Like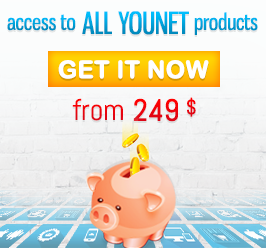 Supported Browser
IE9+, Firefox, Safari, Chrome
Support System
http://phpfox.younetco.com/client
Installation Guide
After purchase our product, an email will be sent to you immediately in which an installation guide is included to instruct you on how to install the product. If you purchase product with installation option, please submit ticket in the Client Area with FTP, site URL, and Site Admin account for us to install.
Refund & support policy
http://phpfox.younetco.com/product-support-refund
Support Time Monday-Friday, 8:30 AM-5:30 PM, GMT+7
Notice: For some reasons [email problem] that you do not receive email from us for product information, please contact us at info [at] younetco.com.