Christmas Season 2016 – Get discount 25% on ALL Purchases
December 21, 2016 | 1617 Views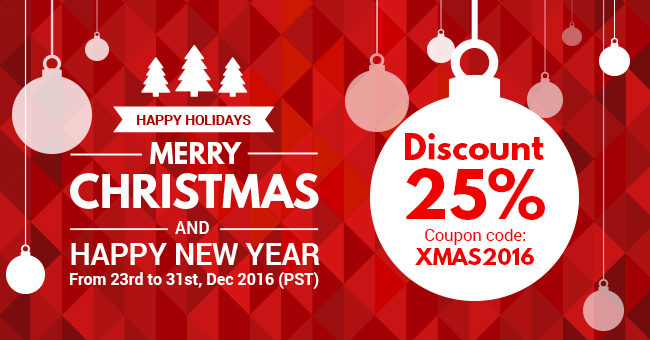 Howdy everyone,
Christmas is almost here. This is moment for us to thank you for standing by us throughout the year. As our great appreciation for your continued support, we are happy to offer discount 25% OFF on ALL PURCHASES (Packages, Mobile app, Plugins and Templates) with the coupon code XMAS2016. This coupon will be valid in 23rd – 31st, Dec 2016 (PST).
We wish you have a good holiday and don't forget to join us in this promotion.
Merry Christmas and Happy New Year.