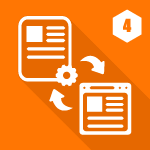 [V4] - Backup and Restore
$69
Your phpFox community isn't really safe unless you have a solid backup plan. Many things could go wrong from hackers, server crashes, malware, user errors, accidentally deleted files, to bad commands… Keeping that in minds, we developed the Backup And Restore app and it will help your sites and content be considerably safer.
Backup And Restore is a complete phpFox backup module with automatic scheduling support. It allows you to easily create different backup schedules (every 4 hours, every 8 hours, every 12 hours, daily, weekly, fortnightly, monthly) for your database and files; and store them in Google Drive, Microsoft OneDrive, Dropbox, Amazon S3, My SQL Database, SFTP Server, and even email them to specific email addresses.
Last but not least, restoring a phpFox community from backup is also very simple – just click a button and begin restoring any backup in just a few minutes. You can restore to your current site, or to an alternate test site.
Best Compatibility: phpFox 4.6.x – 4.7.x
Product version: 4.02p1
Key Features
User can configure backup settings: select destination, type of files, backup filename prefix
Support user manage, search for backup history and statistics
Ability to add new destination where backup files are saved
Ability to manage and search for destination
User can add backup schedule for reference
Support user manage, search for backup schedule
Ability to restore from file
Settings

Configure number of days that system automatically removes backup
Set maximum number of item per page of Manage Backup, Manage Schedule pages
Backup Now (Backup Settings)

User can select the destination in which they want to store backup file.
Ability to select the type of files include in backup attempt
Support 4 file types:

Plugins: include plugins's source codes
Themes: include themes's source codes
Uploads: include files which have been uploaded
Database: include database tables

Support specify the prefix for the name of backup file

The prefix appended by the backup time stamp

Support set site offline during backup

Prevent site visitors from accessing website
It will be automatically set online when backup process is completed
Ability to change message when site is offline 

Manage Backup

Show statistics about last backup, next schedule backup, last log file
Support search for backup by:

Backup from any date to any date
Type of file: All type, Automatically, Manual
Included file: Plugins, Themes, Uploads, Database

Statistics show backup information: Backup date, type of backup, included file, destinations, filename, file size (MB), log file
Add New Destination

User can add destination with common information such as destination type, destination name.
Besides that, each destination type has its own specific fields as following

Email: email address
FTP Server: FTP Server, FTP Login, FTP Password, Remote Path, Passive Mode
SFTP Server: Host, Port, Username, Password, Directory Path, SCP
MySQL Database: Host, Port, Database Name, Username, Password
Amazon S3: S3 Access Key, S3 Secret Key, S3 Bucket
Dropbox: App Key, App Secret, Access Token, Directory Path
Microsoft OneDrive: Application ID, Application Secret, Directory Path
Google Drive: Client ID, Client Secret, Directory Path
Manage Destinations

Support to search for a destination by Name, type
Show destination information including Name, Type, Location
Add New Schedule

Ability to specific Schedule Name for reference
Set backup intervals: Every 4 hours, Every 8 hours, Every 12 hours, Daily, Weekly, Fortnightly, Monthly
Allow user set start time to backup
Ability to select backup destination, type of files include in backup attempt
Specify the prefix for the name of backup file
User can select an archive format for backup
Support set site offline during backup
Manage Schedules

Ability to search for schedule by Name, created from any date to any date and included file type
Show backup schedule destination: next time, schedule name, included, destinations
Restore

Ability to choose backup file to restore
Support set site offline during backup
Question 1: 
–> Anwser
Question 2: 
–> Anwser
Question 3: 
–> Anwser
Question 4: 
–> Anwser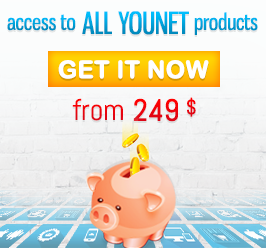 Supported Browser
IE9+, Firefox, Safari, Chrome
Support System
http://phpfox.younetco.com/client
Installation Guide
After purchase our product, an email will be sent to you immediately in which an installation guide is included to instruct you on how to install the product. If you purchase product with installation option, please submit ticket in the Client Area with FTP, site URL, and Site Admin account for us to install.
Refund & support policy
http://phpfox.younetco.com/product-support-refund
Support Time Monday-Friday, 8:30 AM-5:30 PM, GMT+7
Notice: For some reasons [email problem] that you do not receive email from us for product information, please contact us at info [at] younetco.com.