New Product Release: [V4] Video Viewer Popup
July 12, 2018 | 1190 Views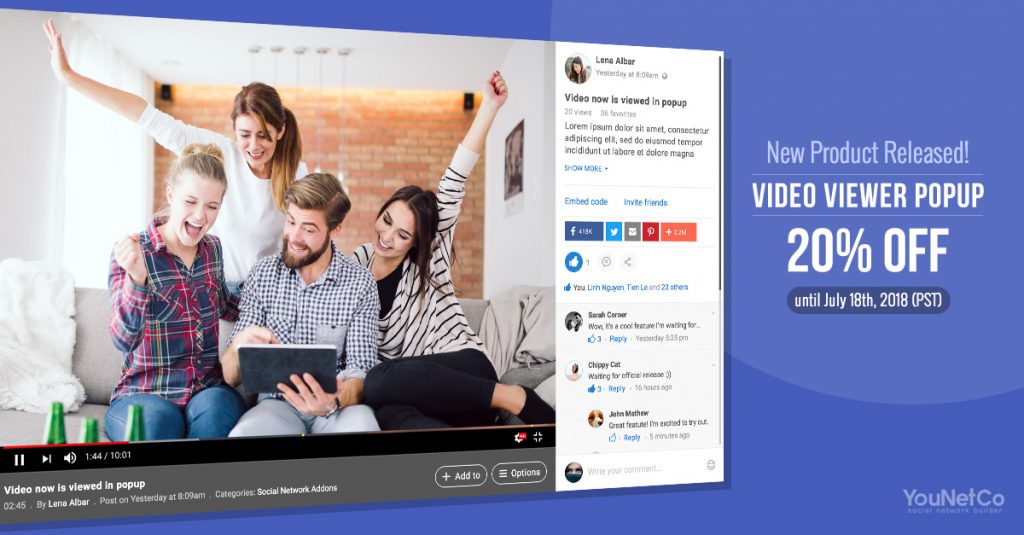 Greeting fellows,
We hope you are having a joyful summer holiday! It's just early July but we already feel that this is busy yet productive month, as we are excited to bring you our second product of this month – Video Viewer Popup app.
Videos and photos have been playing the most important role on any social network sites. Obviously, users don't feel like to spend much time reading the contents on your site. They now prefer to watch the content.
Therefore, come along with Photo Viewer Popup app, we particularly developed the Video Viewer Popup app, so users on your site can enjoy an entirely new and completed experience while watching videos.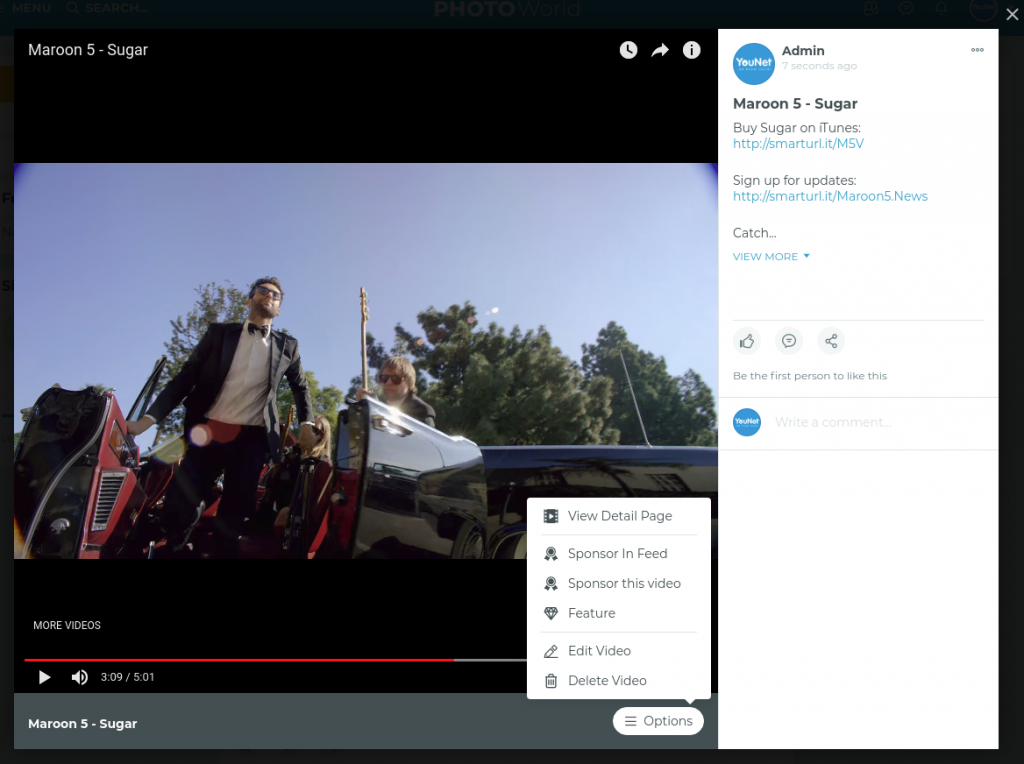 For more details of product features? Please refer to the product posting or experience yourself on our demo site.
Especially, to celebrate this release, we are happy to offer discount 20% OFF on all purchases of this app. The promotion is valid until the end of Jul 18th, 2018 (PST).
For those who are having Deluxe package, please submit a ticket in our Client Area to get this new app added to your account in phpFox store.
If you still have any queries, please feel free to contact us, and we'll get back to you as soon as possible