Mobile Template is the best way to display your phpFox site on mobile devices. This module allows your member to access your site with mobile view. With a friendly user interface, easy navigation and focused content, your members would love to browse and generate content on your website from their mobiles. In other words, Mobile Template not only satisfies your members but also increases the popularity of your community. As an administrator of the site, you are able to switch between many mobile templates in Admin Control Panel.
Best compatibility: phpFox 3.7.x –> 3.8.x
Product version: 3.01p9
License key:
This module requires YouNetCore plug-in to verify license.
License key and YouNetCore plug-in could be found under your Client Area.
Supported browser:
On Android: Chrome
On IOS: Safari
Demo: http://phpfox3.demo.younetco.com/mobile/
Improvements
Key Features
Auto detect mobile mode when user access by mobile devices
Use default phpFox template skeleton and feature
Support check-in
Allow admin to manage mobile templates
User can delete feed or comments
Support Google Map API with HTTPS protocol
Support all default PHPFox modules: Page, Blog, Marketplace, Event, Photo, Forum, Poll, Video, Quizz, User, Music, Apps; and YouNet's modules: Advanced Wall, Advanced Marketplace, Advanced Photo, Advanced Event, Video Channel, Music Sharing, Job Posting, Discount/Coupon, Fundraising, Social Chat, Business Page
Front End
Back End
Mobile Theme: View Photo

Support multiple templates
Admin is able to activate or deactivate a template

Add Mobile Custom Style: View Photo

Allow admin to add custom mobile style

Manage Mobile Custom Styles: View Photo

Admin can edit or delete style
Option to activate or deactivate a style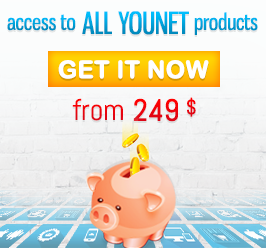 Supported Browser
IE9+, Firefox, Safari, Chrome
Support System
http://phpfox.younetco.com/client
Installation Guide
After purchase our product, an email will be sent to you immediately in which an installation guide is included to instruct you on how to install the product. If you purchase product with installation option, please submit ticket in the Client Area with FTP, site URL, and Site Admin account for us to install.
Refund & support policy
http://phpfox.younetco.com/product-support-refund
Support Time Monday-Friday, 8:30 AM-5:30 PM, GMT+7
Notice: For some reasons [email problem] that you do not receive email from us for product information, please contact us at info [at] younetco.com.