Video Channel now fully supports Responsive and Mobile View
Video Channel is fully integrated with Mobile Application
Video Channel brings users the ability to collect videos from YouTube channels and gather those videos into their own channels on phpFox sites. This module separates and differs from phpFox Video module. With Video Channel, users can enjoy many YouTube videos, add them to their favorite list, comment on them and even rate those videos right on their phpFox sites.
phpFox compatibility: 3.6.x –> 3.8.x
Product version: 3.03p3
Ajax mode supported: Yes
License key:
This module requires YouNetCore plugin to verify license.
License key and YouNetCore plugin could be found under your Client Area.
Knowledge Base: 
http://knowledgebase.younetco.com/category/phpfox-product/phpfox-video-channel
Demo: http://phpfox3.demo.younetco.com/videochannel
Improvements
Support Youtube API v3
Remove some useless settings 
Support Social Share (AddThis) buttons in video details page
Key Features 
Enable users to find and add video channels from YouTube
Enable admin to configure video channel settings in admin panel
Allow admin to manage video channel categories
Search channels from YouTube API
Add slider for featured videos
Apply Video Channel for module Page
Show Video Channel on users' profile.
Allow users to add videos to My Favorites on module Pages and module Video Channel.
View collected videos (for all users)
Automatically get videos by time settings (use cronjob)
Front End
Landing Page: View Photo

Show categories of videos
Search function and option for user to sort videos
Featured Video: a slideshow displays featured videos
Latest: a list of recent videos
Most Viewed: a list of most viewed videos with option to view all
Top Rated: a list of most rated videos with option to view all
Most Discussed: a list of most discussed videos with option to view all
Can search videos by  name and sort videos
Browse videos by category

View Video: View Photo

Enable users to add a video to My Favorite of module Video Channel (View Photo) and module Page (View Photo)
Can share video via AddThis
Support embed code
User can like as well as write the comment to video 
Can view some related videos on Suggestions block
Admin has ability to feature / un-feature the video

My Videos: 

List out all the videos created by current user
Owner can edit / delete video 

My Favorites:

List out all the videos favorited by current user

Friends' Videos

List out all the videos created by friends of current user

Featured Videos

List out all featured videos

My Channels

List out all channels added by current user
For each channel, owner can perform some actions such as: auto update videos, add more videos, edit or delete channel

All Channels

List out all channels added by all users

Add a Channel:

User can add a channel directly by pasting URL from YouTube. View Photo
Allow users to select privacy setting when adding a video channel
Enable users to search for video channels on YouTube and select a video channel to add. View Photo

Channel Detail:

List out all videos of the channel
Can search videos and sort videos in the channel

Member Profile Page: View Photo

Show Video Channel on member profile page

Page View: View Photo

Show Video Channel in a page

Integrate with Social Publisher
Integrate with Fox Favorite
Integrate with Contest
Back End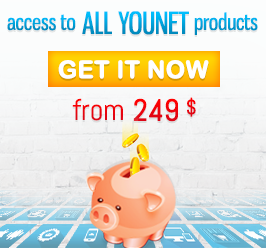 Supported Browser
IE9+, Firefox, Safari, Chrome
Support System
http://phpfox.younetco.com/client
Installation Guide
After purchase our product, an email will be sent to you immediately in which an installation guide is included to instruct you on how to install the product. If you purchase product with installation option, please submit ticket in the Client Area with FTP, site URL, and Site Admin account for us to install.
Refund & support policy
http://phpfox.younetco.com/product-support-refund
Support Time Monday-Friday, 8:30 AM-5:30 PM, GMT+7
Notice: For some reasons [email problem] that you do not receive email from us for product information, please contact us at info [at] younetco.com.