New Product Release: [V4] Passion Template
November 16, 2017 | 1522 Views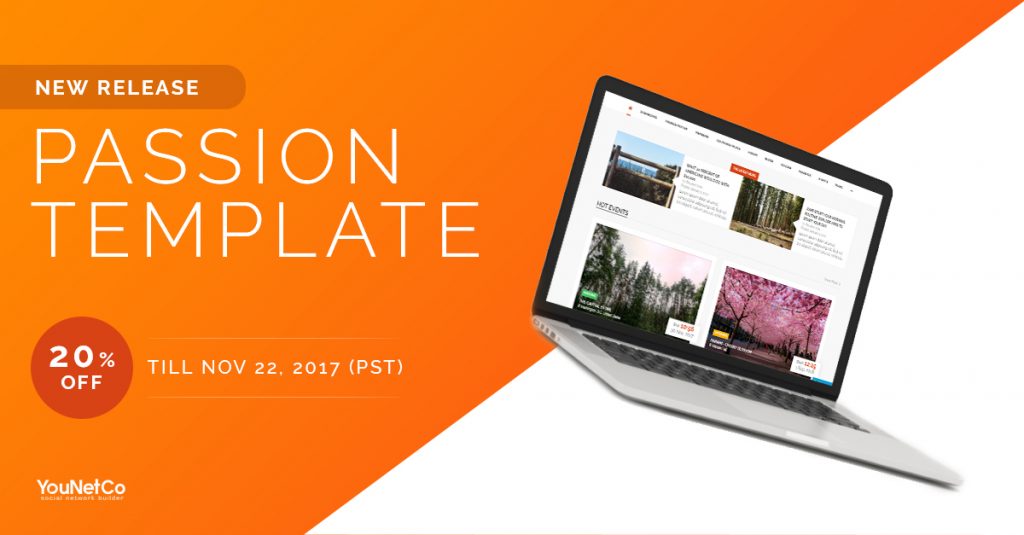 Hi everyone,
It's great to be here again on a November day to bring you a piece of good news. After months of working and preparing based on feedback and suggestion from customers, we are extremely pleased to inform that Responsive Passion template has been officially released.
What drives you to continuously discover new things and accept challenges? It's the Passion. Passion is one of the most powerful engines of success and the source of the finest moments. Whatever you do, bring your soul into it, and you will accomplish your objectives. We bring this spirit to our newest template with the hope that everyone can achieve great success with enthusiasm and passion.
The template is fully functional in combination with all YouNetCo products. Also, the improvements in back-end settings give you more control over customizing and organizing information and tools. Additionally, the sync function of Blogs, Events, Videos will always keep your landing page updated. On front-end, the template features energetic and modern look with outstanding designs and animations which guarantee to give you new inspirations in just a glance.
KEY FEATURES:
Support all YouNetCo apps
Fully Responsive
Fresh, sleek and energetic designs & animations
Independent and easy to control back-end settings
Unique style and customization on each landing page block
Sync function on Blogs, Events (Advanced Event), Videos
Feature active members in community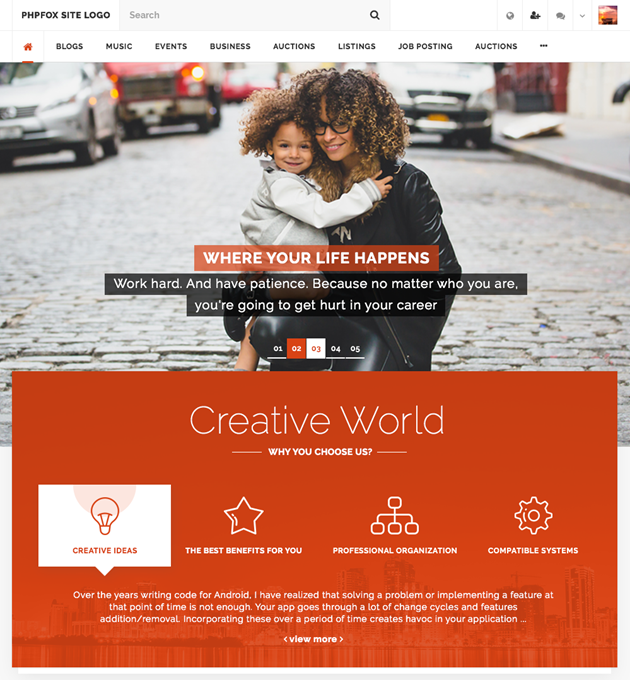 To have more look and feel, please refer product posting and try the template yourself on our demo site.
Posting page: https://phpfox.younetco.com/v4-passion-template.html
Demo Site: http://phpfox4templates.demo.younetco.com
PROMOTION:  To celebrate the release, we are offering 20% OFF on all purchases of Passion template until Nov 22, 2017 (PST). So please act quickly and don't miss this incredible deal to own the template!
If you have purchased our Deluxe package, please submit a ticket in our Client Area to get this new template added to your account in phpFox store.
Hope that you will have a great experience with Passion template. Also feel free to contact us whenever you have inquiries. We will get back to you as soon as possible.