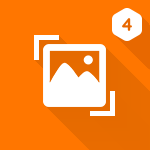 [V4] - Photo Viewer Popup
$69
You are browsing feed and see a friend's photo which you want to have a quick view in a bigger size. You will then be redirected to the Photo Detail page. And what if you wish to continue browsing feed then, you have to go back to original position, and repeat. It is really inconvenient for the most-used activity.
With our Photo Viewer Popup app, you can view and edit photos in the much more pleasant way. Just click on the photo, a photo popup will show up with all the essential tools which go along with the photo. You can view the photo and have all the actions on the photo in one place, yet you don't need to load the whole page just for that. Quick and easy.
Furthermore, when users browse the feed, engaging image popups coupled with useful information. In this way, the photo popup distracts the visitor from intense reading and give them a moment of refreshing.
The popup comes with fantastic tools such as tagging, updating photo details, rotating… Users will have the best experience while working on the popup instead of on the newly loaded page.
Product Version: 4.01p1
Demo: https://phpfox4demo.younetco.com/
FAQ: http://knowledgebase.younetco.com/gettingstarted/categories/248/photo-viewer-popup/
Notice: This app only supports on Desktop only, does NOT support on mobile
– User can click a photo detail link to view it in a popup
– Like, Comment, Share photo
– Show number of views for each photo
– Have a link to redirect to page photo details
– Have a link to view the album details
– View Next/Previous Photos
– Tag Friends right in popup viewer
– Download photo
– Make Profile Picture
– Make Cover Photo
– Rotate Right/Left
– Set as Group's Cover Photo
– Set as Page's Cover Photo
– Edit Photo
– Sponsor this Photo
– Delete this Photo
– Feature/Unfeature
– Sponsor in Feed
– Support view fullscreen (Can close by click Esc)
– Can use button left/right (on keyboard) to navigate photos
– Can use button up/down (on a keyboard) to toggle fullscreen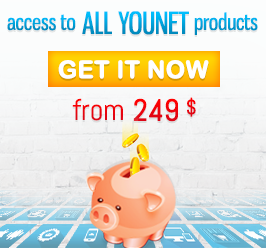 Supported Browser
IE9+, Firefox, Safari, Chrome
Support System
http://phpfox.younetco.com/client
Installation Guide
After purchase our product, an email will be sent to you immediately in which an installation guide is included to instruct you on how to install the product. If you purchase product with installation option, please submit ticket in the Client Area with FTP, site URL, and Site Admin account for us to install.
Refund & support policy
http://phpfox.younetco.com/product-support-refund
Support Time Monday-Friday, 8:30 AM-5:30 PM, GMT+7
Notice: For some reasons [email problem] that you do not receive email from us for product information, please contact us at info [at] younetco.com.