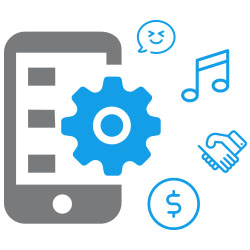 Mobile Application - Build Service
Contact us for pricing/payment
Our team will take care of building, submitting and maintaining your app for you (on your own accounts, or YouNet's). Mobile Application – Build Service will make it a lot more easier to convert your phpFox community to a mobile app with native features your choice of for iOS (iPhone and iPad) OR Android phones and tablets. For full package of mobile apps, you can use our Mobile Application – Full Build Service instead.
Scope of Service:
This service applies to build ONE of 3 versions (iPhone or iPad or Android) of YouNet's Mobile Applications.
This is only Build Service, which is not including Mobile Application license.
Once the Application is built, if there is any change made by you, extra fee might be charged
Updating Mobile Application to newer version would be considered as rebuild. Thus, Build Application Service might be charged
If your Application is customized, extra fee will be charged following case-by-case quotation
Guideline to build application:
Purchase the App, get the license under Client Area
Enroll into the Apple Developer and/or Android Developer Program
Send us the required information stated at Mobile Application Build Requirements
We set up on server side and build your application to apk, ipa format.
Notice:
Application is built with default template, color, icon and all phases just as our demo application.
Only icon on landing page is changeable and will be changed once.
Lifetime FREE upgrading to latest released versions, but re-build fee and migration fee (if there is any custom works) may be applied.
Splash Login and Build Fee are NOT refundable.
We only build application once all required info is provided. Follow this guide for more detail.
Due to the technical limitation for Android. Some of theme loader function is not able to apply for.
Mobile App is supported the standard features of all YouNet advanced modules.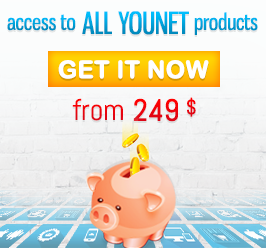 Supported Browser
IE9+, Firefox, Safari, Chrome
Support System
http://phpfox.younetco.com/client
Installation Guide
After purchase our product, an email will be sent to you immediately in which an installation guide is included to instruct you on how to install the product. If you purchase product with installation option, please submit ticket in the Client Area with FTP, site URL, and Site Admin account for us to install.
Refund & support policy
http://phpfox.younetco.com/product-support-refund
Support Time Monday-Friday, 8:30 AM-5:30 PM, GMT+7
Notice: For some reasons [email problem] that you do not receive email from us for product information, please contact us at info [at] younetco.com.