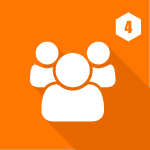 [V4] - Advanced Members
$59
The most important challenge to make a successful community is the ability to establish and keep connections between users as well as provide them opportunities to find old friends or new friends in most convenient manner. [V4] – Advanced Member is here to satisfy this demand. This app has almost advanced features you need to increase user interaction on your community, such as highlighting members, browsing and searching other people, suggesting friends, get notifications, messaging, sending birthday wishes, rating and reviewing members.
Best Compatibility: phpFox 4.6.x – 4.7.x
Demo: http://phpfox4.demo.younetco.com/members/
Key Features
Support default Bootstrap and all YouNetCo Responsive Templates.
Ability to browse members with Friends, Featured Member, Member's Review, Member's Rating and Member's Birthday
Support search box with sort options: Most Reviewed, Most Favorited, Highest Rated
Support advanced search with several criteria: gender, membership, ages, address, custom fields
Birthday Reminder block allows member to send Birthday Wish to friend's timeline
Support profile information such as Rate and Review info, live in, studied in, etc
Member can follow, rate, write review for others
Front End
All Members

Ability to search for members by:

Name of member
Sort by: Newest, Oldest, A-Z, Z-A, Most Reviewed, Highest Rated
When: All Time, This Month, This Week, Today

Support advanced search for specific audiences:

Gender: Both, Male, Female
Ages
Location, City, Zip/Postal Code, Country
Custom fields which are added by administrators

Featured members are displayed in nice slideshow on top
List members with 2 modes view: Grid View and List View
Member will be displayed with information:

Member name, cover and profile photo
Rating and number of reviews, number of mutual friends
Living place, lived place, studying school, studied school, group or page user has joined

Member can send/cancel friend request to other or response friend request by approving or denying request
Actions to do with other such as:

Suggest friends
Share this user
Send message
Rating & Review
Poke
Send gift point
Get notification
Block user, report user

My Friends

List friends of current user
Support People You May Know and Recommended Friends block

Featured Members

List out members who are featured

Member's Rating and Review

List out all reviews of members
Support advanced search for review by Reviewed by, rating number
Each member has own detail review listing
Each member can write a review only and can edit, delete own review
Member can comment on review

Member's Birthday

List out all members who have birthday in current day
Support search members by birthday

Blocks

Member of day: show a member who is set as "member of day" by admin
Birthday Calendar: list out members who have birthday in current day, ability for other to send Birthday Wish like Facebook
People You May Know
Recommended Friends
Most Reviewed, Top Rated
Back End
Settings

Configure number of items display in block: Featured Members, Most Reviewed, Top Rated, People You May Know
Set number of items on upcoming birthday list

User Group Settings
Manage Members

List out all members of site
Support search for member by Username, Email, User Group, Featured
Ability to feature, mark as Member of day

Manage Reviews

List out all reviews
Support filter reviews by Reviewed By, Reviewed for, Review Title, time create review
Ability to view review detail, delete review
Mass action to delete reviews

Manage Custom Field Groups

Allow admin to edit, delete, in active or re-active custom field groups

Add New Review Custom Field Groups
Question 1: What is "Member Of The Day"?
-> Answer
Question 2: Is "People You May Know" another separated plugin?
-> Answer
Question 3: Do I have the ability to hide my profile on "Members Birthday" page?
-> Answer
Question 4: In case that several members send friend requests to me, if I only accept one request, will the other requests be hidden? Can I delete the requests?
-> Answer
Question 5: Can I edit the rating of mine for a member?
-> Answer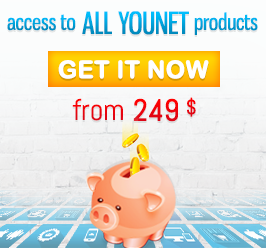 Supported Browser
IE9+, Firefox, Safari, Chrome
Support System
http://phpfox.younetco.com/client
Installation Guide
After purchase our product, an email will be sent to you immediately in which an installation guide is included to instruct you on how to install the product. If you purchase product with installation option, please submit ticket in the Client Area with FTP, site URL, and Site Admin account for us to install.
Refund & support policy
http://phpfox.younetco.com/product-support-refund
Support Time Monday-Friday, 8:30 AM-5:30 PM, GMT+7
Notice: For some reasons [email problem] that you do not receive email from us for product information, please contact us at info [at] younetco.com.