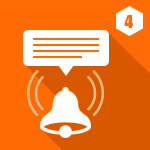 [V4] - Advanced Notification System
$20
(This is a product for phpFox version 4. If you're looking for the same module for version 3, here it is http://phpfox.younetco.com/v3-advanced-feed-notification.html)
Advanced Feed Notification allows members to receive all types of notification associated with their feeds under a small box in the left bottom corner. Members, therefore, get updated notifications and click to view new notifications easily.
Best compatibility: phpFox 4.6.0
Product version: 4.02p1
Demo: http://phpfox4.demo.younetco.com/
Key Features
Add profile photo to notification message – there is an option for admin to use it or not
Allow setting background color in admin
Add sound alert – user can turn it off 
Members will receive all updated notifications associated with their feeds. 
Front End
Receive notification when there are activities that are related to you
Notification will be popped-up on the left bottom corner like Facebook
Configure sound alert for notification
Back End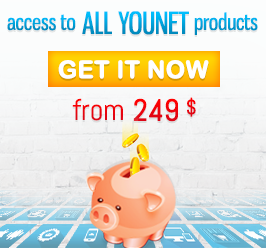 Supported Browser
IE9+, Firefox, Safari, Chrome
Support System
http://phpfox.younetco.com/client
Installation Guide
After purchase our product, an email will be sent to you immediately in which an installation guide is included to instruct you on how to install the product. If you purchase product with installation option, please submit ticket in the Client Area with FTP, site URL, and Site Admin account for us to install.
Refund & support policy
http://phpfox.younetco.com/product-support-refund
Support Time Monday-Friday, 8:30 AM-5:30 PM, GMT+7
Notice: For some reasons [email problem] that you do not receive email from us for product information, please contact us at info [at] younetco.com.