New Product Release: [V4] – Advanced Blogs
October 10, 2017 | 1359 Views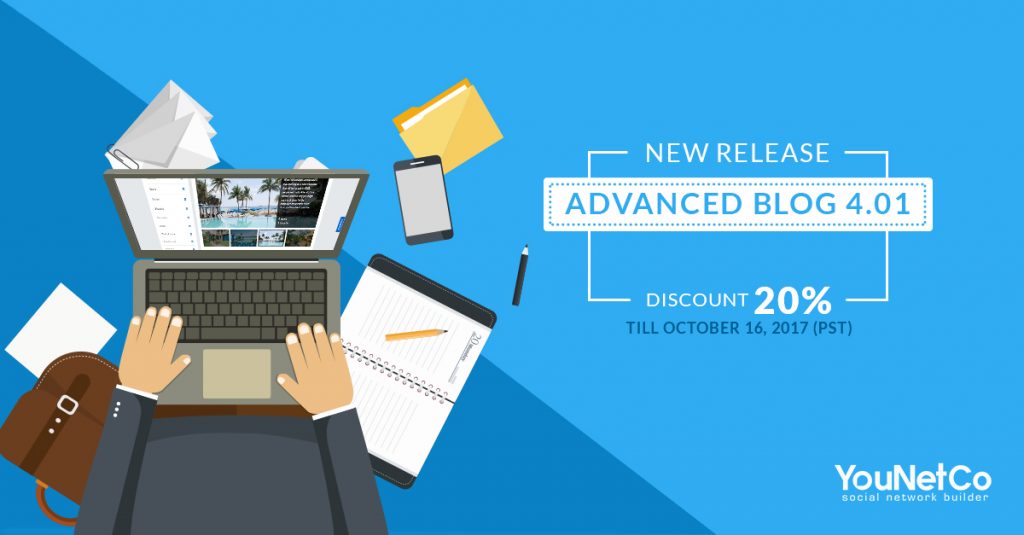 Hi everyone, 
How's it going? We are so proud to announce that our Advanced Blog V4 app has been officially released. In today's online world, writing and sharing are becoming more of a habit and hobby of many people. We are glad to keep pace this demand with the product. Advanced Blogs app has most of the key features of a professional blog site.  It allows your user to create a blog with rich content, photos and even import the blog from an external source. This module will be the best thing to increase user interaction on your website.
The following are highlight features of Advanced Blogs:
Fully responsive, support Responsive Templates
Integrate with Contest, Pages, Group, User Profile, Business Directory System, Social Publisher, Suggestion & Recommendation System
Support new mode view: Bigview
Blocks: Featured Blogs, Most Read, Most Favorited, Most Discussed, Hot Tags, Tags, Recent Post, Categories, Recent Comments
Support mass action to manage Blogs
Write a new blog with photo, content.
Import Blog: from WordPress, Tumblr, Bloggers xml file
Export Blog to xml based on 3 system.
Get RSS link of the whole site feed, a blogger, a category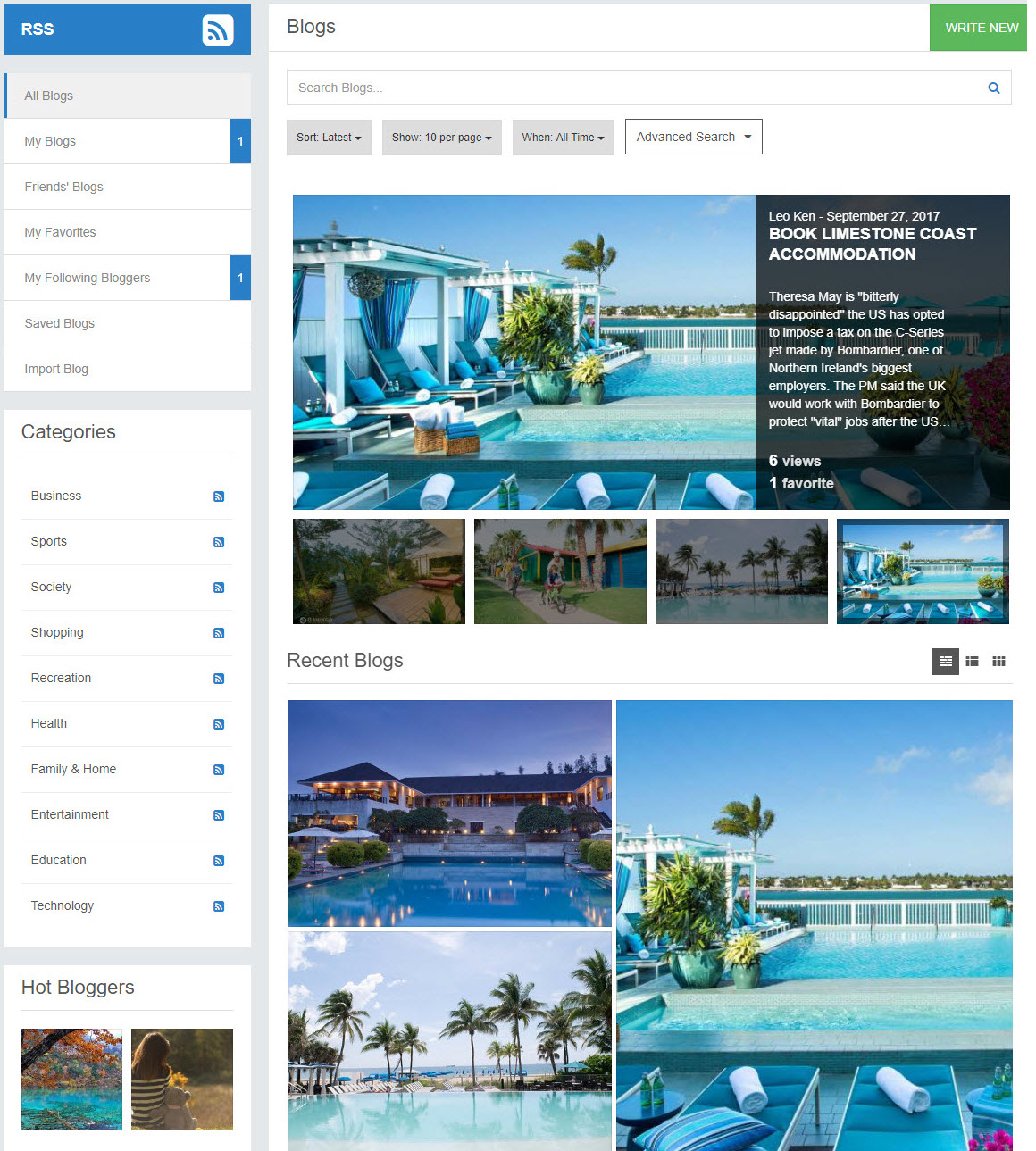 To know more about our Advanced Blog V4, please refer this post or experience it on our demo site. This app is already available on phpFox Store so you can purchase it from now.
P/S: To celebrate this release, we are now offering discount 20% OFF on all purchases of this app and the promotion is valid until the end of Oct 16th, 2017 (PST).
For those who are having Deluxe package, please submit a ticket in our Client Area to get this new app added to your account in phpFox store.
Hope that you will be interested in our Advanced Blog V4 app. If you still have any queries, please feel free to contact us, and we'll get back to you in soonest.