Happy Easter – Bunnies, Eggs, and Coupons
April 18, 2014 | 1649 Views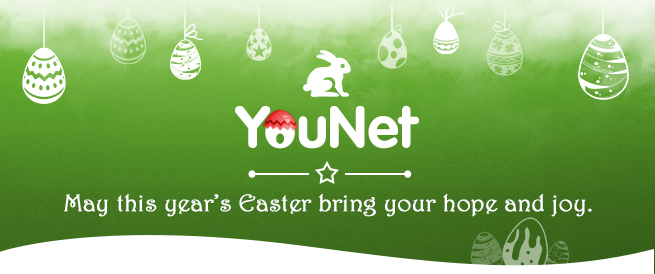 We wishing you an extraordinary and joyful Easter. May your life be full of blessings!
Since beginning of year, we still keep our focus into mobile development with many releases and upgrades for better performance and user experience. On top of that, the effort is also distributed properly for plugin products maintenance in order to keep up with our commitment about the quality and usability as a top player in market. You may find further detailed at our Products Listing, or Blog.
By this season, we set up a small game, named "Egg Finding with YouNet" on our Facebook Fanpage to bring more joy and fun. With just a couple of simple steps, you may find the hidden egg with coupon code enclosed upon the completion (15% discount), valid to Apr/22.