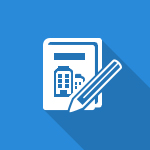 Business Directory now fully supports Responsive and Mobile View
The booming of Social Network has created a trend in online advertising. Many businesses now look at niche social network for opportunities. Nothing can kick off a business faster than community reviews.  Members of a niche social network tend to trust each other judgement and they will recommend products/services to other members if they thinks those products/services are good enough, thus potentially creates an exponential growth for businesses. When business grows, more people will know about your social network. So, as a social network owner, how do you help businesses grow? The answer lies within Business Directory
Business Directory provides Yelp-like features for niche social network. Members can create a business or claim a business created by other members. Members are able to review and rate any business that they have experienced with. "Brochure" feature allows members to print all info about a business on paper. Check-ins feature is also supported. In addition, Business Directory supports integration from various modules such as Photo, Video, Job Posting, Marketplace, Advanced Payment etc.
Best compatibility: phpFox 3.7.x – 3.9.x
Product version: 3.02p1
License key:
This module requires YouNetCore plugin to verify license.
License key and YouNetCore plugin could be found in your Client Area.
Knowledge Base: http://knowledgebase.younetco.com/category/phpfox-product/business-directory/
Demo: http://phpfox3.demo.younetco.com
Notice:
Improvements
Support 24h format and 12-AM/PM format on hour of operation
"Business You May Like" – Change the title to be "Recommended Businesses"
Key Features
Members can create their own business or create business for others to claim
Rate and Review

Users can rate up to 5 stars (the more stars the better)
Users can only review once

Print/Download as Pdf file Business detail page
"Work here" option allows members to claim which business that they work for
Check-ins is supported
Transfer Owner
Business Comparison
Favorite a business / Follow a business
Integration from other modules: 
Allow site admin to import businesses from Business of phpFoxMods to Business Directory of YouNet
Front-End
Browse Page

Display all businesses
Search box allows users to search for business quickly
Various blocks that provide useful info about businesses
4 view modes supported
Subscription option sends email to subscribers when there's new update
Member can quickly access their favorite and followed businesses.

Create New Business

2 types of business : personal and claiming purpose
Package option appears on the first page
Several theme to choose from
Category tied custom fields appear when users select certain category
Preview option allows member to preview everything they enter

Claim a Business

Users can claim ownership of a business provided that business doesn't have an owner
A claim request must be approved by administrator

Business Detail

Provide comprehensive detail of a business
Map section provides location detail of a business
Check-ins option allows member to check in a business
Announcement block displays announcement published by business administrator
Support YouNet Mobile View and Responsive Template
Business is integrated with various modules
Any update from integrated modules will be published on right column
User can share/follow/favorite/compare/promote/report a business
Support 24h format and 12-AM/PM format on hour of operation

Manage Business

Business owner can edit info of his business after it's published
Owner can manage his own page. Select which page to be the main page
Owner can add more content pages 
Business owner can revise role of members on his page
Owner can manage announcement that appears on his page
Manage Modules allows owner to add content to his page such as photo, video, coupon, job etc.
Mange theme allows owner to change theme of his page.
Owner can change business package anytime.
Back-End
Admin can add new business category
Admin can add new custom fields and bind them to a category
Add/Manage package
Manage business
Manage business creator: allow only certain members to create business for claim
Manage comparison: what data can be compared
Manage transaction
Manage claim request
Email template
Global settings: general settings for business directory
Migration Tool : 
This feature enables site owners to transfer the data from PhpfoxMods Business Directory to YouNet Business Page. 
Migrate all existed businesses from phpFoxMods to YouNet Business Page module
For each business, data will be imported are:

Information
Custom fields
Locations
Photos / Albums
Events
Reviews and Rating
Followers
Categories and Sub-categories (support 2 level of categories)
Be Featured businesses or not
Feed of business (will be changed to activity)

These data/features will not be imported:

News
Document
Auction
Admins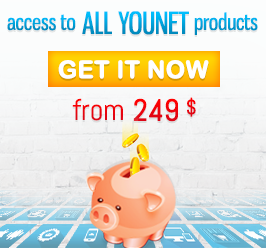 Supported Browser
IE9+, Firefox, Safari, Chrome
Support System
http://phpfox.younetco.com/client
Installation Guide
After purchase our product, an email will be sent to you immediately in which an installation guide is included to instruct you on how to install the product. If you purchase product with installation option, please submit ticket in the Client Area with FTP, site URL, and Site Admin account for us to install.
Refund & support policy
http://phpfox.younetco.com/product-support-refund
Support Time Monday-Friday, 8:30 AM-5:30 PM, GMT+7
Notice: For some reasons [email problem] that you do not receive email from us for product information, please contact us at info [at] younetco.com.