Blog Importer plugin allows your user to import blog posts from leading blog services (WordPress, Blogger, Tumblr) under XML file or blog service account to your phpFox site. In addition, it is a tool to export posts from your phpFox site into xml files to import to other blog services.
phpFox version: 3.6.x –> 3.8.x
Product version: 3.02p3
Ajax mode supported: Yes
Demo: http://phpfox3.demo.younetco.com/blog
Improvements
Change logs (Version 3.02 – released February 14, 2012)

Import blog's tags from WordPress, Blogger, Tumblr
Import videos from Tumblr
Manually install / uninstall Blog Importer in ACP
Key Features
Allow users to conveniently import online blogs and share them with their friends more easily. Users do not need to copy the entire content of the blogs on other sites and paste them to their sites.
Front – End
Import Blogs from
Export blogs to xml file then users can import to WordPress, Bloger, etc
Back – End
User permission to export their posts
Number of posts per export
Support Blog services: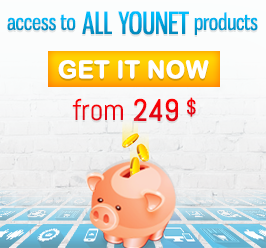 Supported Browser
IE9+, Firefox, Safari, Chrome
Support System
http://phpfox.younetco.com/client
Installation Guide
After purchase our product, an email will be sent to you immediately in which an installation guide is included to instruct you on how to install the product. If you purchase product with installation option, please submit ticket in the Client Area with FTP, site URL, and Site Admin account for us to install.
Refund & support policy
http://phpfox.younetco.com/product-support-refund
Support Time Monday-Friday, 8:30 AM-5:30 PM, GMT+7
Notice: For some reasons [email problem] that you do not receive email from us for product information, please contact us at info [at] younetco.com.