[V3] - YouDate Template
$50
Attract single men and women to your website with our latest YouDate template. This dating template is specifically designed to fit any dating website – a fine, cost-effective and eye-catching layout to increase your site revenue.
Modules: All phpfox modules
Product Version: 3.01p2
phpFox version: 3.4.x
Demo: http://phpfox3templates.demo.younetco.com/templates/10/
Screenshots: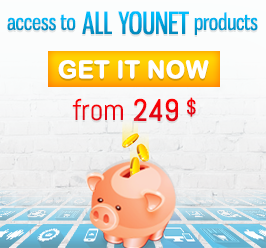 Supported Browser
IE9+, Firefox, Safari, Chrome
Support System
http://phpfox.younetco.com/client
Installation Guide
After purchase our product, an email will be sent to you immediately in which an installation guide is included to instruct you on how to install the product. If you purchase product with installation option, please submit ticket in the Client Area with FTP, site URL, and Site Admin account for us to install.
Refund & support policy
http://phpfox.younetco.com/product-support-refund
Support Time Monday-Friday, 8:30 AM-5:30 PM, GMT+7
Notice: For some reasons [email problem] that you do not receive email from us for product information, please contact us at info [at] younetco.com.