Tour Guide is an essential tool to help you to create fully illustrated introduction for users. You can add  tour guide to any page and the number of tour guides in the whole system is not restricted. Your site will be friendlier and more attractive to users with this module.
phpFox compatibility: 3.6.x –> 3.8.x
Product version: 3.02p3
Ajax mode supported: Yes
License key:
This module requires YouNetCore plugin to verify license.
License key and YouNetCore plugin could be found under your Client Area.
Demo: http://phpfox3.demo.younetco.com
Improvements
Change Log (version 3.02 – released April 25, 2012)

Support multiple languages
Allow Admin to configure who can view site's tour guide: guest, member or anyone

Set timer for each step in tour guide
Add option to repeat tour guide
Key Features
Create Tour Guide for each page
Add steps to each Tour Guide
Front End
User:
User can view tour guide step by step in a specific page
Refresh tour guide, back to previous step or go to next step, end tour guide
Tour guide in one page will be disabled when user finish tour guide
Admin:
Select any page at front end to add tour guide
Mark any place in selected page and add introduction in tour guide
Each page has only one tour guide
Back End
Manage all guides in Admin CP such as: edit, delete, change the order
Add new tour guide in Admin CP
Add new step of a tour guide in Admin CP
FrontEnd Video Guide
BackEnd Video Guide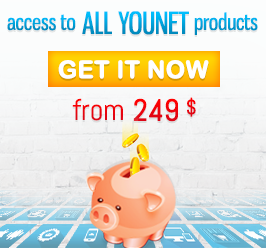 Supported Browser
IE9+, Firefox, Safari, Chrome
Support System
http://phpfox.younetco.com/client
Installation Guide
After purchase our product, an email will be sent to you immediately in which an installation guide is included to instruct you on how to install the product. If you purchase product with installation option, please submit ticket in the Client Area with FTP, site URL, and Site Admin account for us to install.
Refund & support policy
http://phpfox.younetco.com/product-support-refund
Support Time Monday-Friday, 8:30 AM-5:30 PM, GMT+7
Notice: For some reasons [email problem] that you do not receive email from us for product information, please contact us at info [at] younetco.com.