Make your voice heard by thousands of people around the world with our Petition module. This module not only allows you to create petition targeting decision makers all over the world, but also allows you to connect with other concerned individuals in support of a single cause. By creating your own petition, you can create a single point of action for anyone who might be interested in joining your campaign and would like to make a difference for a healthier, safer, and more equitable community.
phpFox compatibility: 3.6.x –> 3.8.x
Product version: 3.01p9
Ajax mode supported: Yes
License key:
This module requires 
YouNetCore
 plugin to verify license.
License key and 
YouNetCore
 plugin could be found under your 
Client Area
.
Demo: http://phpfox3.demo.younetco.com/petition/ 
Key Features 
Support Hashtag
User create many petitions with petition's goals and signature goals
Other members can sign the petitions
Petition owner update news daily about his petition
Petition owner can collect signatures and send them to target with petition letter
Page owner can create petitions for his page and show them to his fan page

 
Front End
All Petitions: show all petitions 

Featured petitions are shown in slider
View petitions by categories
Search and filter petitions by many criteria such as: keywords, category, petition status and end date
Has many blocks to view petitions:

Direct sign: member can sign petition directly on home page without going to petition detail
Popular petitions
Recent petitions
Most signed petitions
Petition stats

Friends' Petitions: show all petitions created by friends of this viewer
My Petitions: show all petitions created by this viewer. Petition's owner can edit / delete the petition any time
Pending Petitions: show all petitions which need the approval from admin. Admin can approve / deny them
Create/Edit a petition:

Main Info

Add targets to send this petition
Set petition goal and end date
Set privacy for this petition

Write petition letter and select to send this petition letter online (send when petition has been signed) or offline (owner will decide when is the right time to send)
Upload and manage photos
Invite friends
View Petition:

Can view all basic information of petition such as: description, images, petition status, target, goal and others
View the number of gained signatures 
Owner can add news for his petition to update petition progress
Send petition to target by owner
Members can sign petition with the reason to sign
Invite members to sign the petition via email
Can share the petition via other social networks such as Twitter, Google +, Facebook
Can like, comment, share to the petition

View Helps: view all guides / instructions created by admin
View petitions in Page
View petitions in member profile page
Integrate with Social Publisher
Integrate with Fox Favorite
Back End
Manage Categories
Add New Category
Manage Petitions

Search petitions by many criteria
Option to set direct sign for a petition
Allow admin to feature petitions
Approve/reject petitions
View stats of a petition
View/Edit/Delete petitions

Manage Helps
Manage User Groups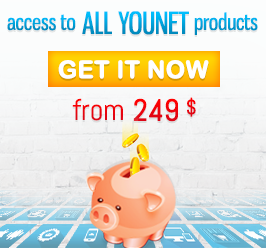 Supported Browser
IE9+, Firefox, Safari, Chrome
Support System
http://phpfox.younetco.com/client
Installation Guide
After purchase our product, an email will be sent to you immediately in which an installation guide is included to instruct you on how to install the product. If you purchase product with installation option, please submit ticket in the Client Area with FTP, site URL, and Site Admin account for us to install.
Refund & support policy
http://phpfox.younetco.com/product-support-refund
Support Time Monday-Friday, 8:30 AM-5:30 PM, GMT+7
Notice: For some reasons [email problem] that you do not receive email from us for product information, please contact us at info [at] younetco.com.