[V3] - Page Contact Form
$15
If you need a tool to allow your members to communicate with the Page owner directly, our Page Contact Form is the best choice for you. By using this plugin, your Page owners can adjust the contact form based on their business and your member have an immediate, convenient way to ask the page owners their questions.
phpFox compatibility: 3.6.x –> 3.8.x
Product version: 3.01p3
Ajax mode supported: Yes
License key:
This module requires YouNetCore plugin to verify license.
License key and YouNetCore plugin could be found in your Client Area.
Demo: http://phpfox3.demo.younetco.com/pages/153/
Key Features
Page owner adjust the contact form such as: add description, add topic (you can call "Department") and the corresponding email to receive other members' requests
Page owners can configure who can send contact form to them
Members can contact directly with page owner by selecting topic, fill the  subject and personal message
Guests also can send contact form if page owner allow them. In this case, guests must fill the user name and email addres
Front-End
Enable or disable Page Contact Form in the own pages
Create many topics and emails matched with each topic to receive contacts from users
Configure who can send contact form to them
Back-End
Manage user groups: admin can allow the user group to create page contact form or not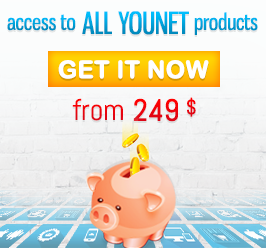 Supported Browser
IE9+, Firefox, Safari, Chrome
Support System
http://phpfox.younetco.com/client
Installation Guide
After purchase our product, an email will be sent to you immediately in which an installation guide is included to instruct you on how to install the product. If you purchase product with installation option, please submit ticket in the Client Area with FTP, site URL, and Site Admin account for us to install.
Refund & support policy
http://phpfox.younetco.com/product-support-refund
Support Time Monday-Friday, 8:30 AM-5:30 PM, GMT+7
Notice: For some reasons [email problem] that you do not receive email from us for product information, please contact us at info [at] younetco.com.