Bookmark Me is a tool that allows users to capture images from other sites and import  them back to phpfox based social network. With Bookmark Me, you can create an album and import all photos from current site onto your phpfox site. All actions take place on the site you're currently on without having to redirect to your phpfox site. Isn't it great? Not only that, you can also create event or listing using photo(s) you capture from other site. Another great thing is that it supports both advanced and default phpfox modules.
phpFox compatibility: 3.7.x – 3.8.x
Product version: 3.01p2
License key:
This module requires YouNetCore plugin to verify license.
License key and YouNetCore plugin could be found under your Client Area.
Demo: http://phpfox3.demo.younetco.com/
Notice: 
In order to get images from a secure website that runs over https protocol, your site is required to run over https protocol as well. 
This module is not supported on both Mobile View and Responsive since the limitation of the mobile devices.
Key Features
Allow user to share image from other website on phpFox's wall
Allow user to add images to existing Album or new one
Allow user to use image to create new Event or Listing
Support both basic modules and Advanced Modules from YouNet
FAQ management
Front – End
View FAQ page and add button "Snap up" to bookmark bar
Browse other sites and click "Snap up" to capture images which sizes are satisfy the limitation
Add feed with selected image on wall
Add images to an existing Album
Add image to new Album/Event/Listing. User can add information/privacy for the corresponding item 
Back – End
Configure the minimum size of images will be captured
Configure which type of module (basic or advanced) will be used on Bookmark Me
Manage FAQ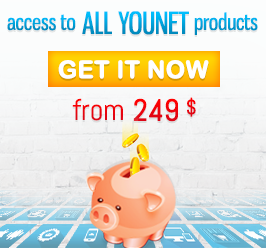 Supported Browser
IE9+, Firefox, Safari, Chrome
Support System
http://phpfox.younetco.com/client
Installation Guide
After purchase our product, an email will be sent to you immediately in which an installation guide is included to instruct you on how to install the product. If you purchase product with installation option, please submit ticket in the Client Area with FTP, site URL, and Site Admin account for us to install.
Refund & support policy
http://phpfox.younetco.com/product-support-refund
Support Time Monday-Friday, 8:30 AM-5:30 PM, GMT+7
Notice: For some reasons [email problem] that you do not receive email from us for product information, please contact us at info [at] younetco.com.