Optimized phpFox Deployment
Contact us for pricing/payment
With more than 8 years of Phpfox development, we can help optimize your deployment so that your social network is performed better.
In this package, we will do general deployment optimization on your server basis. This service is ONLY available to FRESH Install Site. This package can be done on dedicated server(s) OR on Amazon cloud service (if your Phpfox is running on Amazon Web Services) below:
1.      Phpfox on dedicated server(s):
Install server-side cache (APC, OpCache, MemCache, etc.) on your server and configure your social network to work properly with this cache.
Off-load your server by using a light-weight web server (NginX, Lighttpd, etc.) to serve static content. This can also be done by using Amazon S3 service if required.
Configure a CDN service (such as Amazon CloudFront, MaxCDN) to work with your phpFox if required.
2.     Phpfox on Amazon Web Service:
Install server-side cache (APC, OpCache, etc.) on your Amazon EC2 node(s) and configure your social network to work properly with this cache, OR using Amazon ElastiCache as a caching service.
Utilizing Amazon RDS for phpFox database engine.
Using Amazon S3 for static content serving.
Using Amazon CloudFront CDN service if required.
Setting up auto-scaling configuration based on Amazon Web Services so that when your social network is under high load (there are too many concurrent visitors that one server cannot handle), it will use more than 1 EC2 node, and auto reducing to minimal node(s) when the load turns to normal.
NOTICE
Deployment process normally takes up to 2 days to finish.

It's ONE TIME configuration, once the deployment is done for your site, there is no any further work needed regardless of plugins and template installation.

The refund is not allowed after the installation is done and tested.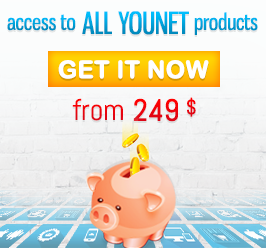 Supported Browser
IE9+, Firefox, Safari, Chrome
Support System
http://phpfox.younetco.com/client
Installation Guide
After purchase our product, an email will be sent to you immediately in which an installation guide is included to instruct you on how to install the product. If you purchase product with installation option, please submit ticket in the Client Area with FTP, site URL, and Site Admin account for us to install.
Refund & support policy
http://phpfox.younetco.com/product-support-refund
Support Time Monday-Friday, 8:30 AM-5:30 PM, GMT+7
Notice: For some reasons [email problem] that you do not receive email from us for product information, please contact us at info [at] younetco.com.