EGG-cellent discount coming up for Easter!
March 25, 2016 | 1499 Views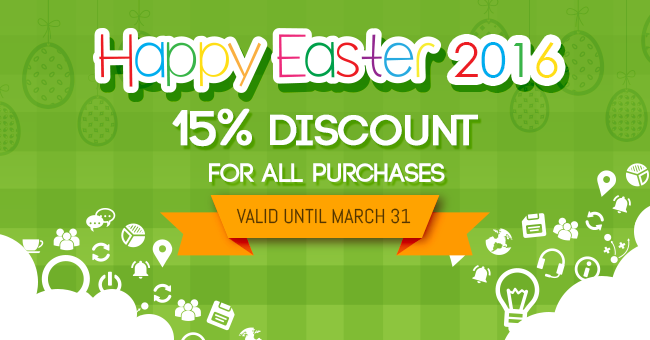 It is almost Easter time and many of us have already started the Egg-hunt to grab freebies. For those of you looking for an Easter bargain that isn't of the chocolate variety, we've got something that will tickle the taste buds of all phpFox-savvy bargain hunters. 
More exciting than an egg hunt, better for you than a chocolate binge, more tempting than butter melting on a hot cross bun…we at YouNet have decided to celebrate the Easter Bunny with baskets of EGGs-clusive 15% discount on all purchases (apply on both phpFox V3 and phpFox V4; also including Packages and Mobile Applications). The coupon code is EASTER2016, and valid until March 31, so don't miss. 
Yes, we are the bunnies this Easter!!! Happy Easter Everyone!!!