World Junction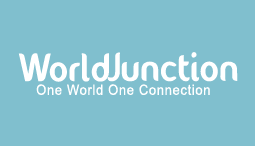 Cost Model: Time Model
Work with YouNet since: November 2014
Products used: Customization Services, Mobile Application, Advanced Marketplace, Video Channel, FoxFeeds Pro, Fund Raising, User Document, Discount/Coupon, Petition, Advanced Photo, Job Posting, Business Directory, Contest, etc.
Worldjunction is a free online community. Our mission is to provide a unique media sharing environment to the world. We are creating a network that will accommodate all kinds of people and businesses, No matter what you do,sale or promote online,We have the right tools to help you get the maximum exposure you need.
At Worldjunction, Users can share or promote anything, Ranging from Video,music,eCommerce products,News,cars,gift cards,voucher,Photo and many more… The most unique part of our network is the ability to transmit what you share at Worldjunction to other social networks like facebook,twitter,Linkedin and others with one click button. Signup today to enjoy our free service.Its Free and will always be free forever.