PongUniverse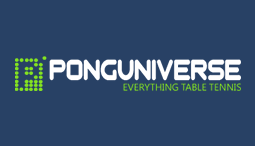 URL: www.ponguniverse.com
Cost Model: Time Model
Work with YouNet since: January 2015
Products used: Customization Services, Mobile Applications, Advanced Marketplace, Advanced Photo,  Feedback/User Voice, Advanced Event, etc.
PongUniverse is an online community exclusively for table tennis enthusiast all over the world. Connect and share with others who are passionate about the sport of table tennis. Content on PongUniverse are mostly member driven as our site provides many tools for social interaction. Our site layout is very and is similar to other social websites thus easy to maneuver. Contributed content are indexed and categorized allowing for quick access. Guests are able to fully browse our site to take advantage of this wealth of information. However, only members can contribute and share content.
Our goal is to provide an arena where both members and guests can fully immerse themselves in everything table tennis.There is always something to do on PongUniverse! Whether you are a ping pong player or a table tennis pro, we trust you will enjoy our website and hope that you too will become a part of the PongUniverse movement.