We do understand the fact that many of you would like to try our Mobile Solution in advance in order to make sure you make the right investment into our mobile app. Small monthly payment not only help you to slip the bill but also encourage us to keep going on improving our product.
The monthly payment is $69 – Setup fee is not included.
Notice:
Highlight Features:
Latest Version – 3.09 is released
Support to change main color of app in server
Support to configure menu items of app from server
Display comments from oldest to newest as full site
Add Reselect button on profile avatar and cover photo page
Chat – Vibrate for new messages when app is active
and many more …
Mobile Application is essential to the success of any Social Network, this need is no doubt. YouNet Mobile Application for PhpFox based site is a perfect answer to this need. It does not only bring the better way for your users to experience your site but also make your site more professional.
This is a Mobile Native Application, which could help your user easily to access your site from iOS, Android Phone, Tablet Devices. It does not only bring the better way for your user to experience your site but also make your site more professional. The unique design is specially designed for PhpFox based Social Site, users still find it's very easy to use just as Facebook, Google Plus, but still, the core of PhpFox and your site are still there, which is distingue your application to Facebook one.
For more information, you could find at – http://phpfox.younetco.com/phpfox-mobile-application-full-package-ios-android.html
Guideline to build application
Purchase the App, get the license under Client Area
Send us the required information stated at Mobile Application Build Requirements
We install on server side and build application for you: apk, ipa.
Notice:
Application is built with default template, color, icon and all phases just as our demo application.
Only icon on landing page is changeable and will be changed once.
For any build application request after the first one is released, extra fee will be charged – http://phpfox.younetco.com/installation-service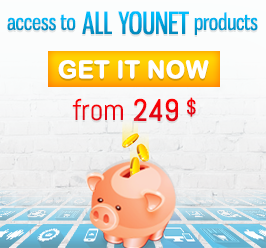 Supported Browser
IE9+, Firefox, Safari, Chrome
Support System
http://phpfox.younetco.com/client
Installation Guide
After purchase our product, an email will be sent to you immediately in which an installation guide is included to instruct you on how to install the product. If you purchase product with installation option, please submit ticket in the Client Area with FTP, site URL, and Site Admin account for us to install.
Refund & support policy
http://phpfox.younetco.com/product-support-refund
Support Time Monday-Friday, 8:30 AM-5:30 PM, GMT+7
Notice: For some reasons [email problem] that you do not receive email from us for product information, please contact us at info [at] younetco.com.