Pets-life – Animal Specific Support Network
www.pets-life.com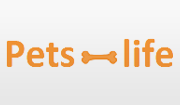 Pets-life helps you connect and share with the people in your pet's life, through:
– The Pet-Caring Community: join to create a support network for yourself and your pet(s) and to connect with fellow pet owners who care about your pet's life. Receive Free Gifts for your pet(s) by simply sharing your pet related stories, knowledge and advice.
– Animal Health and Care Professionals: Pets-life provides you with the ultimate social e-commerce experience to actively promote and support the importance of your animal health or animal care services, products and profession.
– Shelters and Rescue Organizations: Rest assured that your adopted pets are in loving forever homes by encouraging a pet's new family to maintain a connection with you, using Pets-life's transferable, fun and easy-to-use pet profiles. Log-in to find volunteers or to receive donations for your shelter or rescue and to find loving forever homes for your adoptable pets.
Cost model: Time Material
Management tool: Jira tracking system
Project management method: Agile-based method to work out for versions
Duration: February 2011