Mylifebook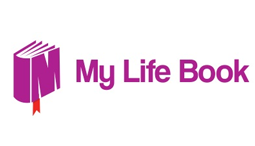 URL: www.mylifebook.me
Cost Model: Time Model
Work with YouNet since: April 2015
Products used: Customization Services, Video Channel, Auction like eBay Style, FoxFeeds Pro, Business Directory, Advanced Photo, Contest, Discount/Coupon, Fund Raising, Job Postings, Resume, etc.
We here at My Life Book, LLC want to assure you that your privacy is of the utmost importance to us. We created this social networking page to get away from all the privacy intrusions of other sites and attempt to consolidate most things people do on a daily basis all in one spot. We will never sell any information or use your information to sell you things. You will have complete control over your privacy. We will never have advertising on your pages like they have all over all the other social media sites.
We have a host of services on our site. Think about all the things you can do with Facebook, Twitter, LinkedIn, Vine, YouTube, etc. You will find that and more in Mylifebook. Share status messages, play games, update your friends and family on your life, post pictures and videos. Everything you can do on the other social media sites you can do here on Mylifebook.