[V3] - MailChimp Integration
$70
Should you be the webmaster of a site then communicating with members via e-mail is always an important issue. The thing is, sending a large number of e-mails in a time takes your site a lot of resource as well as time to mange. Basing on this demand, we are now glad to bring to you: MailChimp Integration.
There is nothing more to say about MailChimp since this is a famous service which assists webmasters to send a large number of newsletters to site members. MailChimp Integration is just an improvement from YouNet which helps your phpFox site connect to MailChimp. Once finishing installing, you will be able to import all e-mail addresses of your members to MailChimp, separate them into group, define the e-mail template to be sent to specific group then MailChimp will take care of the rest.
With MailChimp Integration, sending newsletters to members has never been easier.
phpFox compatibility: 3.6.x –> 3.8.x
Product version: 3.01p2
License key:
This module requires YouNetCore plug-in to verify license.
License key and YouNetCore plug-in could be found under your Client Area.
Knowledge Base: http://knowledgebase.younetco.com/category/phpfox-product/mailchimp/
Demo: http://phpfox3.demo.younetco.com/mailchimp/
Key Features
phpFox Users are automatically added to MailChimp on their first logging in.
Admin is able to import members' email addresses from phpFox site to MailChimp.
phpFox members can choose kinds of newsletter they would like to subscribe to.
Front-End
Back-End
MailChimp List.

View Photo

Display list of email addresses on MailChimp
Select which member group on phpFox will be replicated to MailChimp. View Photo
Compose a confirmation letter to be sent to members when their emails are replicated to MailChimp.

View Photo

MailChimp Subscribe. View Photo

List out emails of members who subscribed to MailChimp

Log Browse.

View Photo

Record email address replication between phpFox and MailChimp

MailChimp Statistic. View Photo

Define the number of Subscribe and Unsubscribe on a specific list.

Send Mail Management. View Photo

This mail management system is to manage different kind of email, not ones from MailChimp.

Compose Email. View Photo

This is to compose emails which are managed by Send Mail Management.
In case you would like to send emails to an individual or a small temporary group, use this one instead of MailChimp

Manage Settings. View Photo

Insert MailChimp API key to create connection between phpFox and MailChimp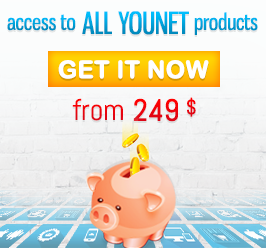 Supported Browser
IE9+, Firefox, Safari, Chrome
Support System
http://phpfox.younetco.com/client
Installation Guide
After purchase our product, an email will be sent to you immediately in which an installation guide is included to instruct you on how to install the product. If you purchase product with installation option, please submit ticket in the Client Area with FTP, site URL, and Site Admin account for us to install.
Refund & support policy
http://phpfox.younetco.com/product-support-refund
Support Time Monday-Friday, 8:30 AM-5:30 PM, GMT+7
Notice: For some reasons [email problem] that you do not receive email from us for product information, please contact us at info [at] younetco.com.