iKare Cafe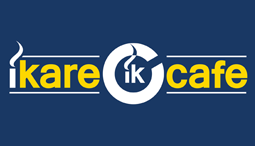 URL: www.ikarecafe.com
Cost Model: Fixed Cost
Work with YouNet since: December 2014
Products used: Customization Services, Blog Importer, etc.
iKare Cafe is a social networking site devoted to encouraging positivity and happiness. At iKare Cafe, you won't find casino games, chain posts telling you that if you don't share something horrible will happen to you, very much drama, or pictures of cats. Well, okay, maybe pictures of cats – but not grumpy ones!
Our goal at iKare Cafe is to provide a social networking site that focuses on the positive, so we're inviting you to post about happy moments. Do you know someone who's done a good deed? Have you heard about a charity that's doing good work? Would you like to thank someone who's made a difference in your life? Maybe somebody made you smile, or made you feel important?. Perhaps it's something as simple as your spouse making coffee for you today. Whatever made you feel good, important, or valued, this is where you can come to share that feeling. 
When you come to iKare Cafe, you may connect with nobody, somebody, anybody, or everybody. But with positivity, you can make a huge difference in the lives of others. In fact, we dare you to make a difference! If you have a favorite charity, let people know that you donated, and dare them to match or surpass your donation. You can share pictures and videos, and just generally have a lot of fun and meet new people while making a difference.